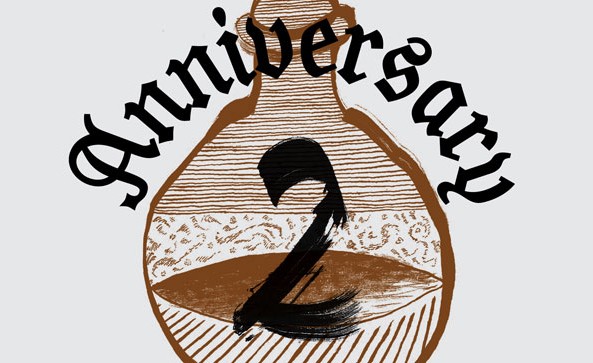 What kind of beer would people that are constantly surrounded by a massive variety of some of the best beers in the world want to make?
It's a question that plagues us all. We thought it was time people had resolution from this constant wondering. This years anniversary beer was selected, designed and brewed by the staff of Port Street Beer House with the invaluable assistance of the lovely guys from the Outstanding Brewing Company. The Port Street Sour Cherry Peppercorn Porter takes elements that we've all enjoyed in a beverage and puts it together in what we hope will be the ultimate combo – I think anyone who's ever chatted beer with any of us would agree it was always going to be quirky and a tad ambitious – we just like interesting beer!
As we have more beery ideas than we can gesticulate wildly at with any kind of stick this will be the first of many so keep an eye/ear out! Also, we're frankly such an inquisitive and ingenious bunch it would also be wise to keep your eyeballs peeled for the very scientific and not at all whimsical testing of different stuffs and flavours with a variety of beers via the marvellous technology of the randal!
We look forward to seeing you enjoy our beer and birthday festivities on Thursday 24th January at 6pm – we will also be serving up Great North Pie and peas, tasty. Plus we may throw in a few surprises here and there. See you at the bar.
Artwork by Alex Humphreys / Design by Steve Hockett