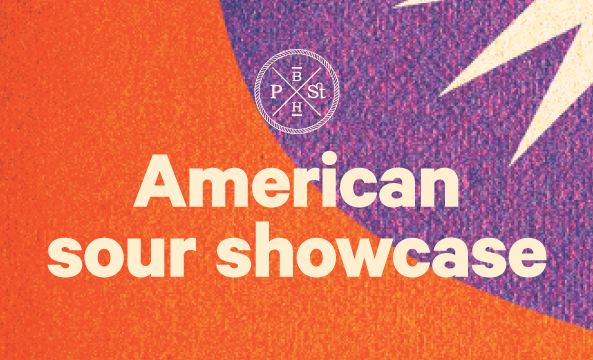 Showcasing some of our favourite sours from Stateside: big hitters aplenty, and super rare kegs ready for sampling. Once these have gone, they won't be coming back in a hurry: saddle up for…
TRVE – Cursed Sour Pale Ale 5.2%
A mixed culture sour pale ale, brewed with Colorado malt and hopped with Falconer's Flight – TRVE say this is easily their most popular beer.
Grimm – Cherry Rebus Golden Sour 5.7%
Concentrated aromas of dry cherries dominate the nose with very subtle baking spice notes of vanilla and cinnamon stick. The fruitiness is backed by a bright, funky, and rounded acidity that spreads out in the mouth.
Jester King – Aurelian Lure Wild Sour 5.4%
Made by taking mature, barrel-aged sour beer and refermenting it to dryness in oak barrels with apricots from northern Cali. A beer unique to the lands of California