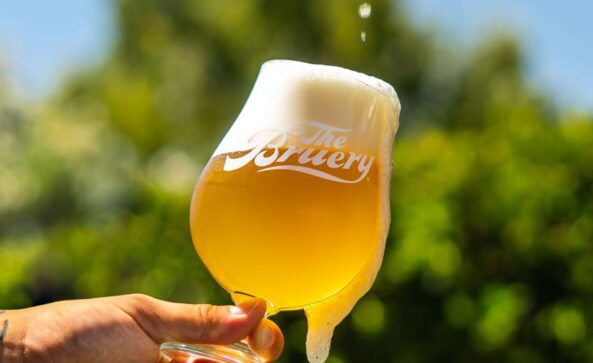 For the Bank Holiday Weekend, we're bringing the sights and sounds… actually we're bringing neither of them, but you'll be able to TASTE of the United States of America to Port Street Beer House. The hotbed of the original craft beer revolution, we've picked out some of out favourite kegs that we've been holding on to for a special occasion – and now's the perfect time.
We'll be starting by pouring these crackers from sour masters Oregon's Cascade; the wildly experimental The Bruery from California; and Georgia's finest Creature Comforts. We've also got some special bottles in the fridge – take a look on the app to find out more.
Cascade – Primordial Noir 2017 Bourbon Barrel Aged Imperial Red Ale With Cherries and Spices 10.5%
Primordial Noir is a blend of imperial red ales aged in bourbon and wine barrels for up to two years with Northwest-grown Bing cherries and spices. A concentrated precursor to our Sang Noir project, Primordial Noir features a more robust bourbon and cherry presence with notes of roast malt, molasses and baking spices.

Cascade – Figaro 2011 Northwest Style Sour Ale aged in Oak Barrels with White Figs 9.5%
Blend of sour Blond ales aged in Chardonnay barrels for up to 18 months with white figs and lemon peel. Featuring complex flavors of dried figs, citrus peel, green grapes and apple skins, this NW style sour ale is ready to drink now, but will continue to evolve in the bottle for several years.

The Bruery- Or Xata Blonde Ale Brewed with rice and lactose, with natural cinnamon and vanilla 7.2%
Horchata is a traditional, sweet, milky drink originating in Spain and Latin America that has become quite popular in Southern California, particularly with Mexican cuisine. Our homage to the traditionally non-alcoholic drink is a blonde ale brewed with a heavy dosing of rice, cinnamon and vanilla along with lactose for a little extra creamy character. These ingredients meld together to create a taste and experience that hints at horchata, but it's much more than that. The flavor is hard to describe, but for those who know it, you know you love it.
The Bruery- It Depense Rum barrel aged sour stout with Balaton cherries 11.1%
What's in a beer? It Depense! Depense is French for spent, and in this case, it refers to Balaton cherries leftover from a previous batch of beer. We added them to a sour stout along with even more fresh cherries and aged it in rum barrels to make the flavor even more luscious and bold. Notes of berries, spice, molasses, and wood are perfectly blended for a nice twist on our sour stout portfolio. 

Creature Comforts – Bibio Pilsner 4.9%
Bibo® (pronounced bee-bo) is a crisp, dry, and classic pilsner. A distinct continental hop flavor and aroma creates a well-balanced and tastefully crafted brew.
Pouring until 2nd September, or until they run out.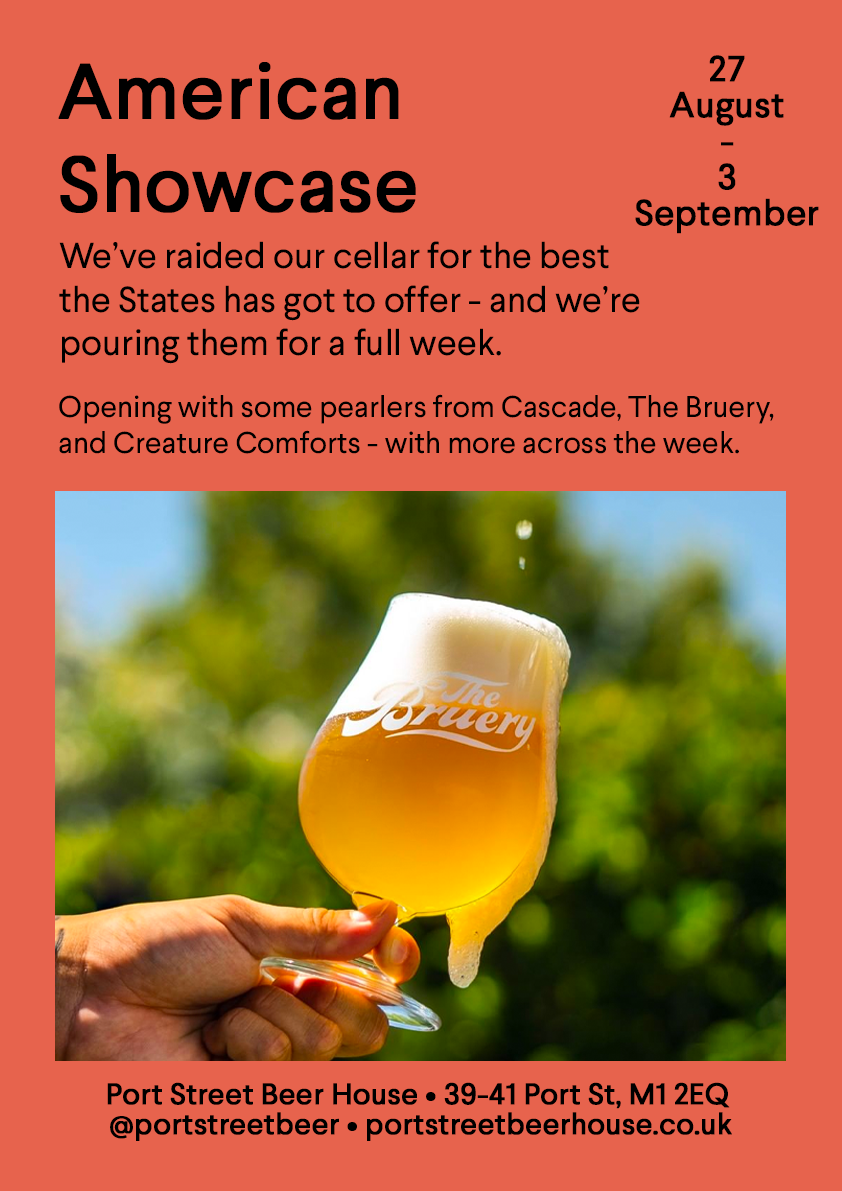 Comments are closed.