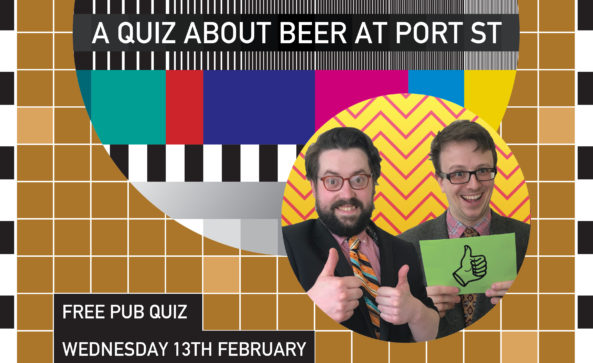 Common Knowledge presents
A QUIZ ABOUT BEER AT PORT ST
Wednesday 13th February 2019
7pm – late
Free entry
Port Street Beer House
Quiz hosts Alan and John make the short jaunt from our sister bar Common to bring you a very special one off BEER QUIZ.
Join us down the pint end for a free to enter beer themed quiz with the dangling carrot of BAR TAB PRIZES to use at Port Street. Now that's what I'm talking about.