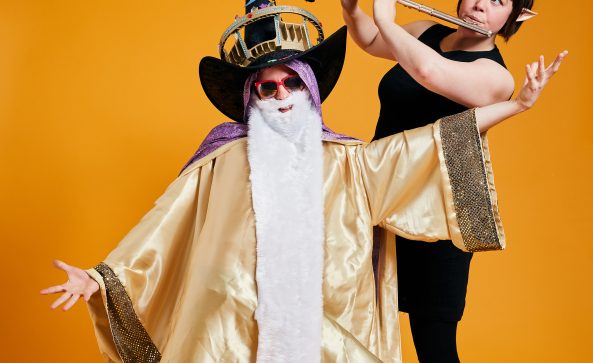 PSBH 7th BDAY CLOUDWATER TAP TAKEOVER & COLLAB LAUNCH
Thursday 25th January 2018
7pm – late
Free entry
To celebrate our 7th year on Port Street as a Beer House, we have locked horns with our friends Cloudwater to bring you a very special Birthday beer collaboration AND a fully fledged Cloudwater tap takeover.
We hosted Cloudwater's debut Spring range of beers way back in February 2015, and we're very excited to welcome them back for a monster tap takeover. Expect the unexpected and the tastiest new Cloudwater yield. Did somebody say cask? Wait and see!
Cloudwater have kindly made a birthday beer with us, "Wizard King Stout". Join us for the first taste of this 12% Belgian Imperial Stout. First pour on keg at 7pm. Tap list…
KEG
Black Forest Stout / Lervig collab / 11.5%
Bourbon BA Black Forest Stout / Lervig collab / 12%
IPA Simcoe Chinook / 6.5%
NE DIPA Citra Mosaic / 8.5%
Small Vic Secret Pale / 2.9%
Red Wine BA Kettle Sour w/ Raspberry & Blueberry 7%
Pompettes / Brasserie du Mont Salève collab / 8.3%
Small Nelson Sauvin Rye / 2.9%
Spirit Animal Elderflower Loquat / Jester King collab / 4%
Bourbon BA Christmas Cake / To Øl collab / 13.5%
Barrel & Ardi (BA Loral & Ardi) / Lost & Grounded x Verdant collab / 9%
Wheat Ekuanot / 6%
Session IPA Vic Secret Mosaic / 4.5%
DDH Pale NZ Chinook / 5.3%
Pilsner Motueka Mandarina / 5%
DIPA Ekuanot Mosaic / 8%
Helles Mandarina / 4.8%
WIZARD KING STOUT / Port Street Beer House collab / 12%
CASK
DDH Pale NZ Chinook 5.3%
WIZARD KING STOUT / Port Street Beer House collab 12%
+++
WIZARD KING (live) at 8pm / upstairs
The man, the myth. He likes imperial stout. Once an evil necromancer, Wizard King has Mellowed out since having the responsibilities of a kingdom on his shoulders.
Now he speads musical joy across all worlds. Not king of wizards, just a wizard who happens to be a king!
+++
PSBH 7th BIRTHDAY CAKE from BLAWD @ 7pm
Chocolatey goodness from our bezzies Blawd. Be quick if you want a slice!
Thanks for all your patronage over the years, much appreciated. Come party!
+++
FREE FAR FAR from BUNDOBUST @ 7pm
We've got 50 tubs of the beauteous rice puff spiced goodness from our lovely friends Bundobust. Wooop!
Facebook event page HERE.