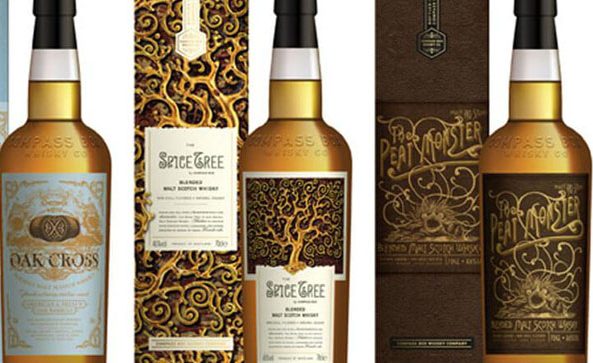 COMPASS BOX WHISKY TASTING
Thursday 1st December 2016 / 7pm / FREE
To celebrate the launch of our new Boiler Maker menu we've invited Compass Box Whisky up to Manchester to lay on a FREE whisky tasting of their immaculate and comprehensive dram roster. Come down on the night to taste peaty ones, smooth ones, and slow burners. Our new Boiler Maker menu carefully teams Compass Box whiskies with a host of beers. The Boiler Maker menu will be available throughout the winter months but Compass Box themselves are only down for one night only.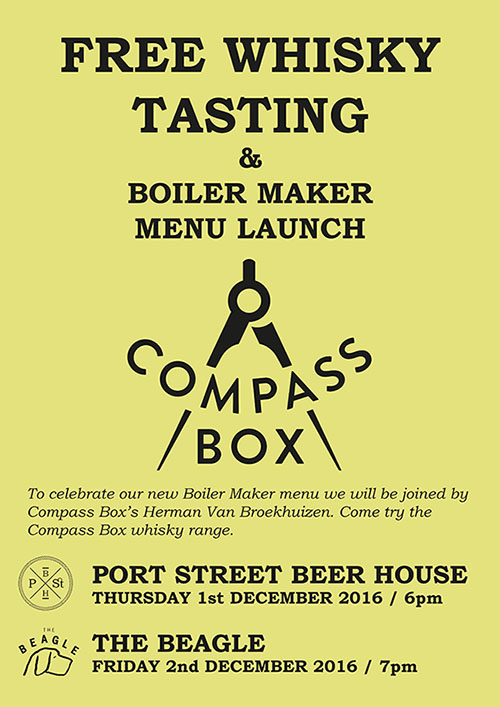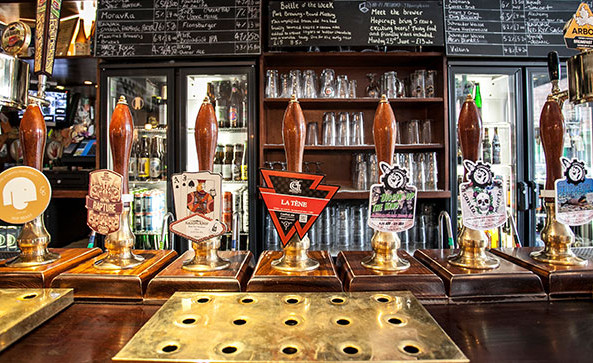 The Port Street Beer School is RETURNING!
In January when Christmas blues have struck and the cupboard is bare, cheer yourself up with a trip to Port Street for an introductory class into the world of craft beer. Expect to be talked through a variety of beers from around the globe, find out the processes behind them, the truth behind the complex taste, the history of the style and more as one of our beer experts explains all and answers any questions. Also expect to drink lots of beer!
Sessions are limited to 12 people.
As an extra gift to you we will then give you 10% off your beer for the rest of the evening at Port Street!
Makes a perfect gift for Christmas! BOOK NOW via Eventbrite
SUNDAY 10th JANUARY 1pm-3pm
TUESDAY 12th JANUARY 7.30pm-9.30pm
Tickets are priced at £19.40