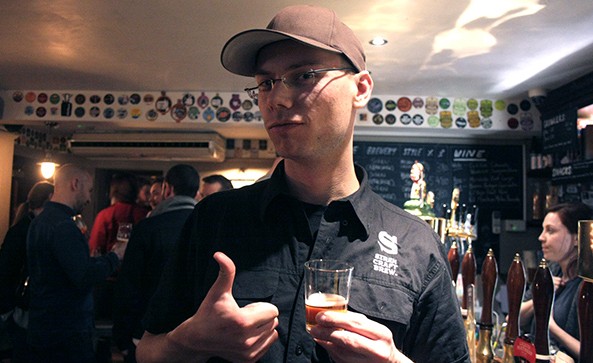 It's nearing the end of the Siren Craft Brew Tap Takeover when I find myself shoulder to shoulder with head brewer Markus Wagner. I've made a modest impact on the extensive selection he's brought along (7 cask and 7 keg) and at this moment I'm gently nursing a Caribbean Chocolate Cake (8.5%), which tonight has been exclusively 'nitro-fied', intensifying the lactose creaminess and ascending an already wonderful beer to some astral plane, upon which only the most heavenly items known to mankind can be found. In other words, I was bloody enjoying it!
My journey to this part of the night was littered with other glories; highlights including Vanilla Weisse (a 4% vanilla-infused Beliner Weisse), which was sharp and fully rounded, with the vanilla ironing out those acerbic edges. There was also the Caribbean Chocolate Orange Cake (8.5%), which took the original Triple C and made it taste like Liquid Terry's Chocolate Orange. Needless to say it was decadent beyond belief!
It was equally excellent to revisit Undercurrent (4.5%) an Oatmeal Pale and finally try Liquid Mistress (5.5%), a zingy Red Ale, both on cask. However a couple of pales didn't quite reach the heady heights of their more established brethren, with Proteus (4%) lacking the hoppy punch it promised and Vermont Tea Party (a 3.6% pale with Earl Grey and lemon zest), although kinda resembling the magnificence of their other Earl Grey-infused wonder Love of Work, just wasn't as spectacular. New kid on the block Peligrosos (5.6%) on the other hand was a dangerously juicy IPA, bursting with peach and magic.
So we've come full circle and back to the exchange between myself and Mr. Wagner, where I manage to prod him about hops and the recent influx of Double and Triple IPAs. He confesses he's no real interest in these, opting for weirder, darker delights and bizarre concoctions that hibernate in barrels before reaching the high standard he brings to the brewery – he cut his teeth as part of the barrel ageing and sour beer-ing programme at Firestone Walker don't y'know?! And just as he reveals this information I receive a thimble of their collaboration with Mikkeller and Hill Farmstead, Whiskey Sour IPA (10.2%). A beer that effortlessly (although I'm sure loads of effort went into) showcases the best example of barrel ageing I'd ever laid my lips on. Offering a wealth of sharp citrus, delicately hushed by the sweet bourbon, both of which sing in perfect harmony. There's also a deep, rich oakiness and soft vanilla sweetness that compliment every languorous sip.
I've been called to the deep. And I don't wanna go back.
Words and photographs by Cameron Steward. Check out Cameron's excellent All You Need Is Beer blog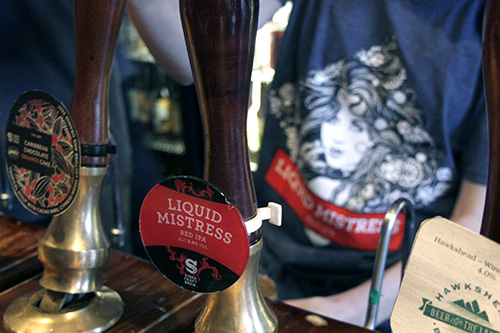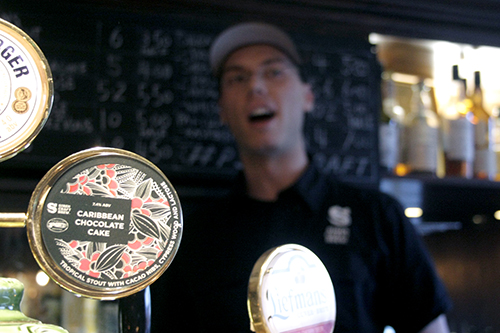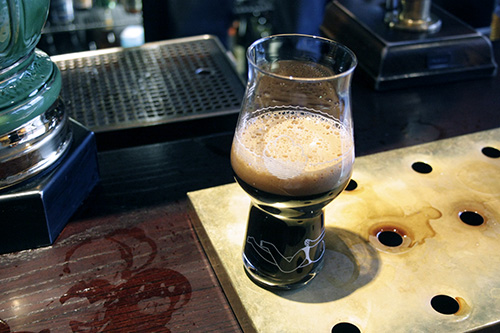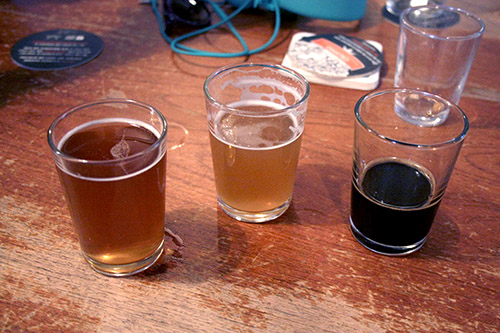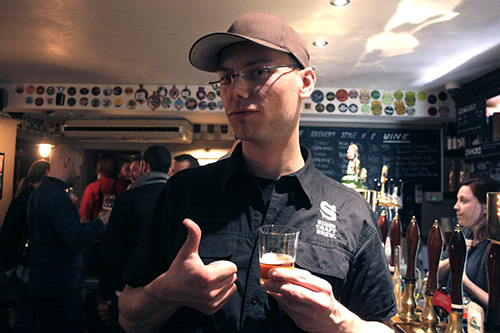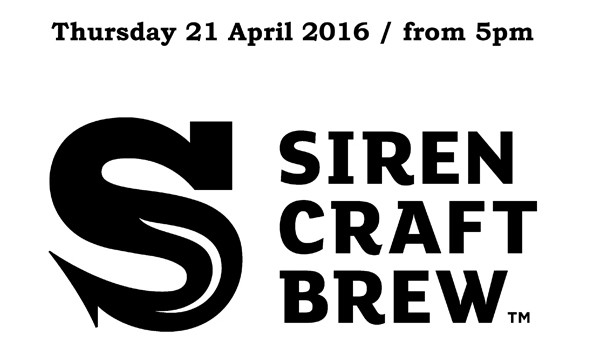 Thursday 21st April 2016 / from 5pm
One of the best progressive modern UK breweries, Siren Craft Brew, bring their haul to Port Street with a tantalising beer list for one of the biggest tap takeovers here this year.
CASK
1. Undercurrent 4.5% Oatmeal Pale Ale
2. Sound Wave 5.6% West Coast IPA
3. Liquid Mistress 5.8% Red Ale
4. Broken Dream 6.5% Stout
5. Proteus 4% Pale Ale
6. Proteus IPA 6.9% IPA (1 of only 10 casks)
7. Caribbean Chocolate Cake ~ Orange edition!!!! 7.4% (very limited amount on the night of this one!)
KEG
1. Calypso 4% Dry Hopped Berliner Weisse
2. Peligrosos IPA 5.6% Juicy IPA
3. Vermont Tea Party 3.6% Pale Ale w/ Earl Grey Tea & Lemon Zest
4. Proteus IPA 6.9%
5. BA Whiskey Sour 10.2% Bourbon Barrel Aged Limoncello IPA (very limited on the night again!)
6. Vanilla Weisse 4% Vanilla infused Berliner Weisse
7. Caribbean Chocolate Cake 7.4% Stout with lactose, Cypress Wood and cocoa nibs. Collab with Cigar City.