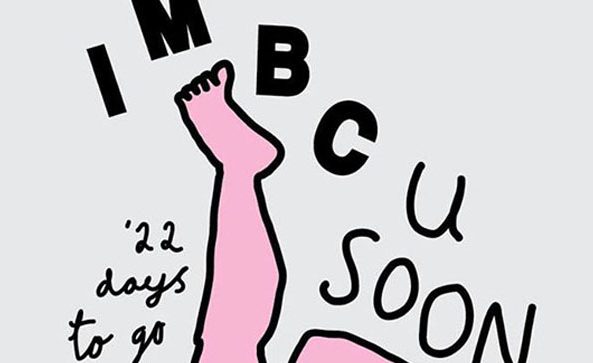 IMBC U SOON: 22 days to go party
Wednesday 14th September 2016 / 6pm-late
Port Street Beer House / free entry
Join us for the comprehensive unveiling party ahead of Indy Man Beer Con 2016 (6th-9th October, Victoria Baths) at Port Street Beer House. The IMBC 16 brewery list will be released in full featuring over 50 of the most progressive and forward-thinking national and international breweries. Find out first the food vendors, talks and tastings, live music and events that will make up your IMBC 16 experience.
Expect a Port Street bar teaming with keg and cask from IMBC 16 sponsors, Cloudwater, Beavertown, Redchurch, Fourpure, Northern Monk, Siren Craft Brew, and Wild Beer Co. Alongside this rich haul we'll have pop-up tastings on the night from some very special breweries including debut pours from Bristol's newest brewery, Lost and Grounded.
Food will be provided on the night from Epicerie Ludo, get down early to scoop free limited bumper cheese platters from Chorlton's finest. Deli edibles will be provided gratis to the first fifty through the gates.
Wild Beer Co will be on hand to provide some very special pop-up tastings on the evening.
Join us and raise a glass to the forthcoming festivities. 22 days to go!
—
IMBC 16 tickets for Thursday 6th October (5.30pm-11.30pm) and Sunday 9th October (1pm-7pm) are still available at http://www.indymanbeercon.co.uk/tickets/
Trade tickets for Friday 7th October (11.30am-4.30pm) are available. Please email trade@indymanbeercon.co.uk
We seek VOLUNTEERS for IMBC 16. More here: http://www.indymanbeercon.co.uk/2016/08/imbc-16-volunteers/
Can't make it to Port Street on the evening of the 14th September? Don't despair! We'll be unveiling all the info for IMBC 16 online right here too.