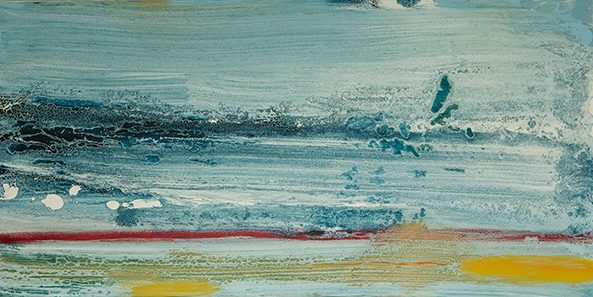 Thursday 26th April 2018 / Midday-Midnight
BOUNDARY TAP TAKEOVER
+ JERK SHACK pop-up
Port Street Beer House
Free entry
We are joyed to welcome Boundary to Port Street for a tap takeover at the end of April. Line-up coming soon. Bob down and enjoy some fresh Boundary beers from Midday.
From 5pm we will be joined by Manchester food favourites, Jerk Shack. Jerk Shack dish up fine, fine Caribbean food from their home on Church Street. We are MUCH excited for them to jaunt across town and set up shop in the pub for one night only.
Boundary are "a Cooperative Brewery in Belfast owned and run by our members. Opening our doors in 2014, we are the first brewery in NI to bring together modern US styles with the more traditional Belgian/French style beers."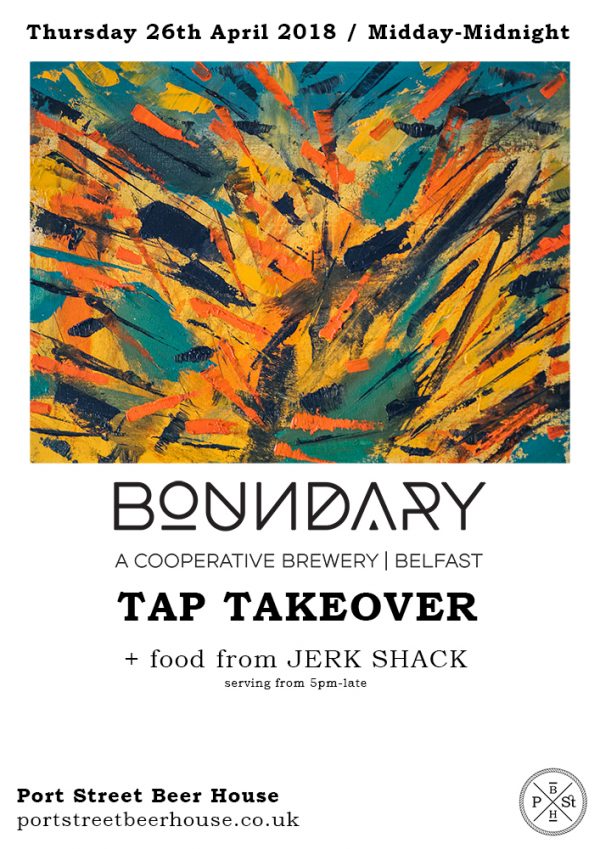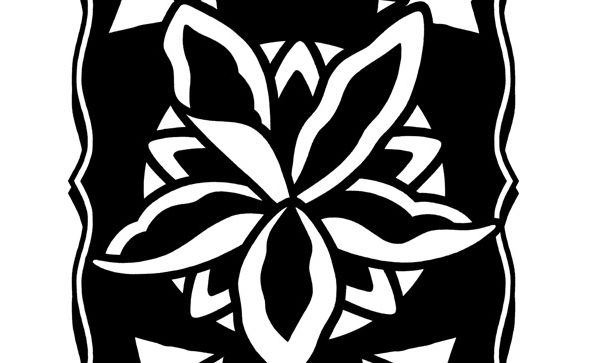 BLACK IRIS TAP TAKEOVER
Thursday 17th August 2017 / 5pm-late
Port Street Beer House
Nottingham's BLACK IRIS make tracks to Port Street with a selection of cask and keg for your enjoyment. Every time we've had Black Iris on at Port Street recently its gone down a storm so we can't wait to have a spread of the good stuff. Full line-up to be announced.
In exciting news, we will also be joined by vegan Mexican kitchen LOS ANTOJITOS ~ Manchester street food pop-up dealing in the sweet sweet business of tacos, chilli, nachos and more. Feast on their menu below.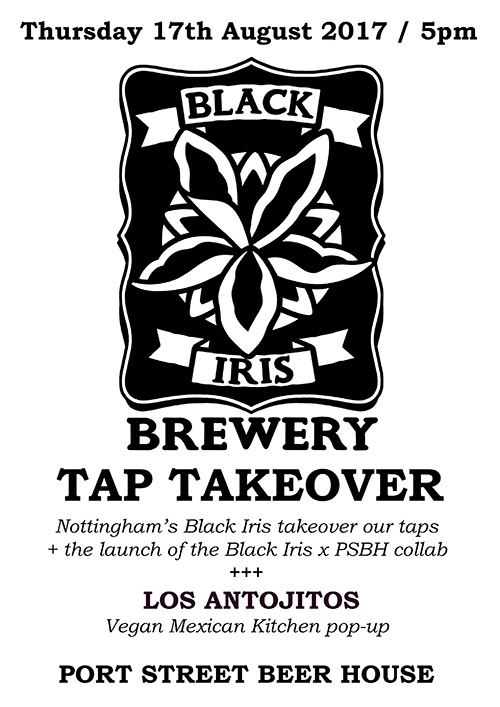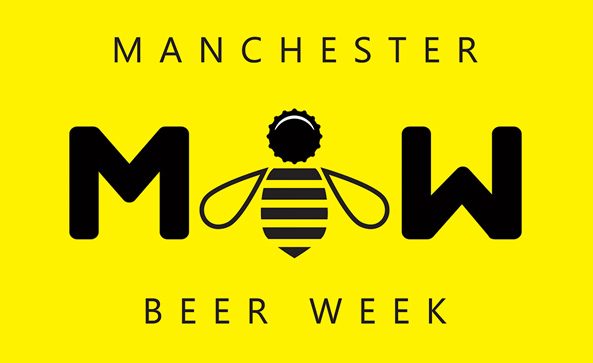 Manchester Beer Week Collab Fest
Thursday 16th June 2016
7pm – late
We are proudly the venue for the launch of the inaugural Manchester Beer Week's specially commissioned collaboration beers to celebrate the hip hip happening that is MBW. Here's some words from Manchester Beer Week on the event…
"Your chance to get first dibs on four collaboration beers being brewed exclusively for Manchester Beer Week.
Four of the best breweries from Manchester are teaming up with four of the biggest names from outside the city to produce some mouthwatering one-offs. The magical pairings are:
Blackjack x Thornbridge
Cloudwater x Magic Rock
Quantum x Buxton
Runaway x Hawkshead
Your first chance to try them all – and ask the brewers about their creations – will be at one of the city's best-known watering holes, the inimitable Port Street Beer House.
We've set these talented brewers loose with just one piece of guidance – brew something inspired by Manchester."
Can't wait. Do join, won't you.