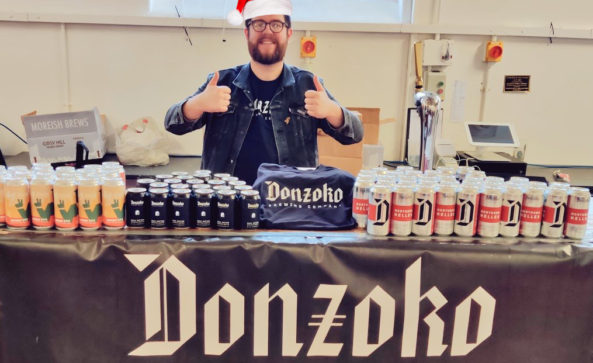 DONZOKO CHRISTMAS TAPROOM
Saturday 21st December 2019
Upstairs Bar at Port Street Beer House
Midday – late
Free entry
Christmas markets WHO?? Drinking sub-par lager in the freezing cold? Nah. Drinking excellent Helles in a warm bar? Now you're talking!
Hartlepool heroes Donzoko Brewing Company convert our upstairs room into their taproom for ONE DAY ONLY. Beers on tap and a chiller full of cans. Drop in and hang around to submerge in Reece Donzoko's bottomless well of lager knowledge or chip off with an armful of cans.
OH, and CHERRY DOPPELBOCK MINCE PIES while stocks last!!!
Come sip suds with one of the UK's bright young things.
ON TAP
Northern Helles 4.2% Unfiltered Lager
Black Mass 5.6% Vegan Sweet Coffee Stout
Big Foam 5% Rustic Lager
Step 2 IPA 6% Birthday IPA
—
CANS
Northern Helles 4.2% Unfiltered Lager 440ml
Black Mass 5.6% Vegan Sweet Coffee Stout 500ml
Big Foam 5% Rustic Lager 500ml
Rock Bottom 8% Cherry Doppelbock 330ml