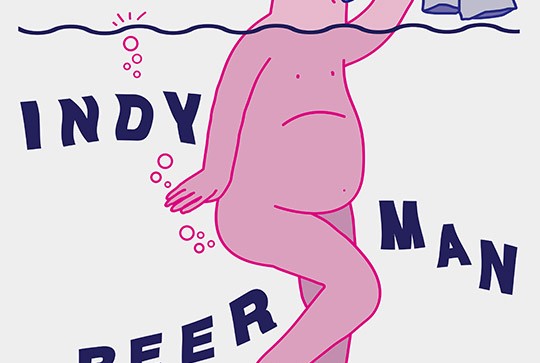 INDY MAN BEER CON LAUNCH // PORT STREET BEER HOUSE // WEDNESDAY SEPTEMBER 9th // 7PM // FREE ENTRY
Indy Man Beer Con is upping sticks from its Victoria Baths home & coming to show us Port Streeters a good time. Expect unveilings ahoy regards this year's much anticipated brewery list & taps galore from breweries that have been collaborating with IMBC ahead of the 2015 festival in October.
Read on…
"We're having a small party at our brethren Port Street Beer House to unveil some tasters of what to expect at this year's Indy Man Beer Con.
Consider it an announcement of everything that is going to be going down at IMBC. Brewers will be unveiled, eating houses unlocked, and special events earmarked.
Expect beers across the boards at Port Street from the breweries that we have been collaborating with ahead of IMBC. Details on that soon.
Food will be on hand from Epicerie Ludo, expert snack vending from the award-winning Chorlton deli. Take in all the information we'll be laying down with an Aficionado soundtrack ~ provided by kingpin, Jason Boardman, who will again be curating some of the sounds at this year's IMBC.
There will also be cans galore from the go to craft canning canners, WeCan. Find out all about their crafty can plans for IMBC…
Hope you can join us. Rolling out the IMBC 15 good times from 7pm. Free entry but of course."
Facebook event page hither: https://www.facebook.com/events/1615656378696193/