BURNING SKY CHRISTMAS TAKEOVER
+++
WIZARD KING (LIVE)
Thursday 19th December 2019
5pm – late
Port Street Beer House
Free entry
For our traditional big ol' Christmas blowout, we've invited of our all-time favourite breweries – the immaculate Burning Sky Brewery – to Port Street to takeover our taps across TWO bars. Upstairs and downstairs.
The great WIZARD KING will be performing LIVE upstairs (some time after 7pm) so expect Wizard-forward songs of yore (and Christmas) and anti-elf propaganda.
We'll have a winning line up on cask and keg, with a few bottles in the fridges for kicks.
Line-up coming soon…
Artwork by Hannah Valentine.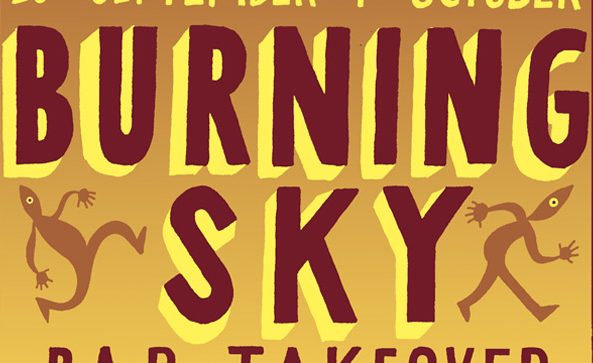 BURNING SKY TAKEOVER PORT STREET
Thursday 28th September midday – Sunday 1st October 2017 midnight
Port Street Beer House
We are excited to announce that the excellent Burning Sky, masterful brewers and blenders, takeover Port Street for a full FOUR DAYS during the course of IMBC 17.
Look out for wall to wall Burning Sky across cask and keg. There will be specials galore, tasting pop-ups, vintage numbers, and basically all things Burning Sky. Further information on specifics coming soon.
Happening as part of the Independent Manchester Beer Convention Fringe. Facebook event page for our Burning Sky takeover HERE.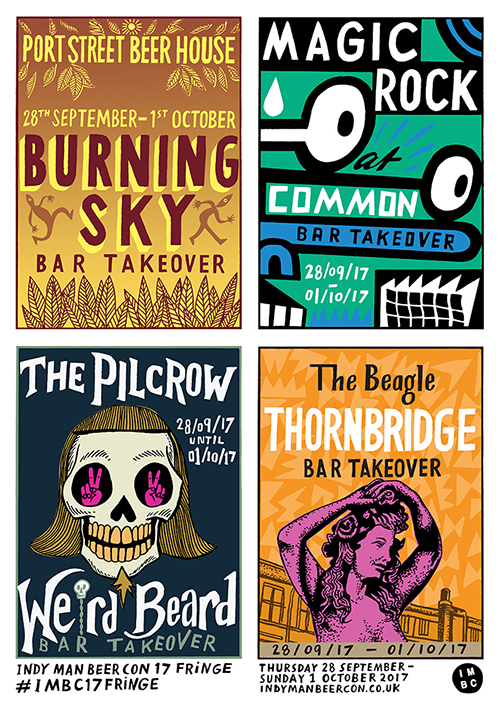 Artwork by David Bailey