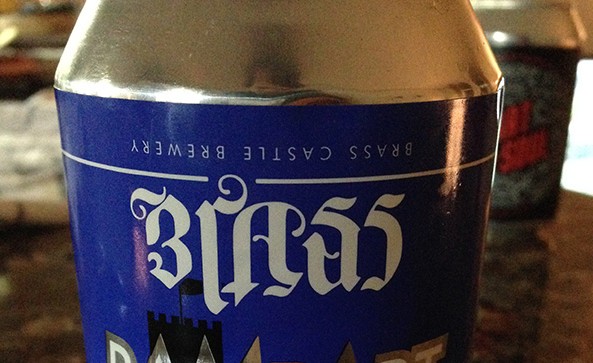 Brass Castle Lunatic Black Lager launch and mini tap takeover / Wednesday 23rd March 2016 / 5pm onward
North Yorkshire brewery, Brass Castle, from York (Malton to be precise), make the trip to Port Street to launch their anticipated Lunatic Black Lager. The centrepiece of this event will be flanked by some cask and keg selections from Brass Castle.
Details on the line up soon! Meanwhile, here are some words direct from the horse's mouth…
"Brass Castle has a 12 barrel brewhouse in the centre of Malton, pimped with a 15 barrel mash tun, a gas-fired kettle and the luxury of a cold liquor tank.  The brewery's house yeast does its work in three fermenters, whilst the staff clean up after it.  For lagering and keg-filling there are also three conditioning tanks.  The rest of the space is largely taken up with empty casks waiting either to be filled or cleaned!
All Brass Castle beers are vegan and vegetarian friendly, as we don't let animal-derived products anywhere near the brewhouse.  Spent grain from the brewing process goes to mulch a (large!) tree plantation and to be digested into wiggly amps.  Spent hops find their way onto local allotments.
The brewery also houses our bottle shop, selling a range of beers that we like, and Yorkshire Homebrew's equipment and ingredient shop.  Every second Saturday of the month we open up the brewhouse Tap Room, serving at least eight beers and guaranteeing a grand day out."
Brass Castle