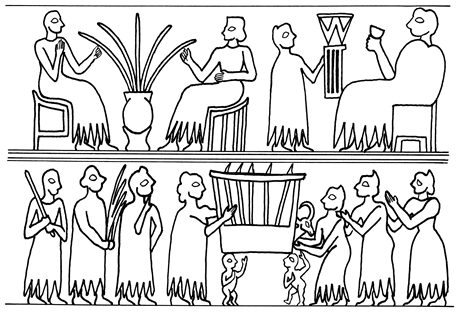 In the beer world it seems to be a mans domain. Many women who have an input are easily dismissed or their efforts go unrecognised, this is the result of our cultural and industrial development over time and seems ignorant to the industry's foundation and past.
Traditionally, it was the woman's role, as a brewster, to brew beer for the household and certain laws state that the tools to brew were solely the woman's property. Through various historical and sociological developments this is no longer the case so much so that the opposite is almost true. In Medieval times monastries started to brew beer on a larger scale for passing travellers, when the industrial revolution came about it transferred brewing from the home to the marketplace, resulting in the decline of women brewing at home. Men claimed the local taverns and women drank less beer. There was an increase in male brewers and it has been so ever since. Obviously female brewers are active today yet they don't get the recognition of their male counter parts, this industrialisation of the beer industry does not adequately explain why most women, when choosing a beverage feel a distance between themselves and beer.
Women's roles in today's beer industry tend to be stereotyped with the dispense of beer, from female bar staff serving beverages to the female figure being the main image on a beer's pump clip in the hope that it will sell more. Beer marketing as such does tend to highlight men as the target audience, this alone does not seem an ample explanation for the high numbers of women who don't appear comfortable both drinking and sampling a wider range of beers. It's time that the culturally accepted and prescribed gender roles regarding women and beer were more actively challenged.
At Port Street Beer House we try to broaden everyones view on the beer industry, with varying degrees of success. Whilst it is a refreshing change to serve male customers a half of fruit beer, this is a more common occurrence than serving female customers a pint of porter or stout for no discernable reason other than a willingness to experiment with different beer styles and flavours. All our staff have a keen personal interest in beer and have all been trained to a equal level. We are ready to help you with your beery needs.
This week at PSBH we are hosting 'ladies week'. With a selection of cask ales brewed by women. Come along and build a beer bridge.