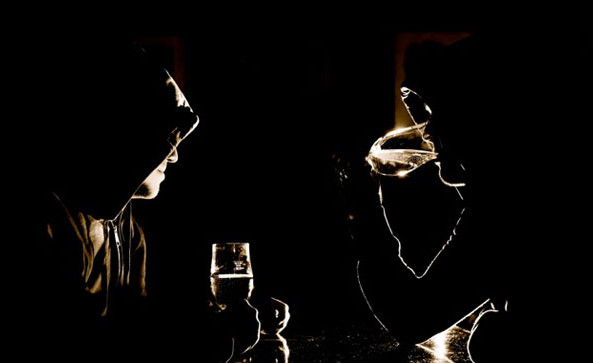 Our 'regular' feature of Up and Coming breweries raises it head once again, this time with Bradfords' finest Northern Monk Brew Co. Here are a few words direct from the the monks mouth :
Established early in 2013. We are currently nomadic brewers and take our inspiration from what we feel is the best of the global beer scene; the history, heritage, provenance and tradition of a quintessentially British drink, combined with a progressive and open approach to branding, brewing techniques and dispense. Our aim is to follow in the footsteps of some of the more forward thinking breweries in the region and build on the developing beer scene in Northern England.
Since the release of our first beer in June and our launch party at The Sparrow Bier Cafe we have enjoyed the support of some of the best of the UK's speciality Beer pubs, bars and bottle shops and have just returned from Birmingham and our maiden beer festival at the fantastic Beer Bash. Brewing awesome beer, helping to raise the profile of Northern British craft beer and having some fun along the way is our goal, and we plan to bring you more collaborations like our Belgian Triple – Bad Habit – with Weird Beard Brew Co in the coming months. With Leeds International Beer Festival just around the corner and with exciting plans for next year, we are brewing once a month to add to our New World IPA and establish our core beer range. Being on the bar at Port Street means a lot to us and we can't wait to drink our beer at one of our favourite pubs.
Our New World IPA is inspired by and intended to be reminiscent of IPA's of old through using a similar approach to technique and hop ratios used in the 1700's but re-inspired with the addition of New World hops; Cascade, Centennial and Chinook from the US and Galaxy from Australia.
Words by Russell Bisset
We will serving 'New World IPA' on keg especially for #IPA Day – TOMORROW (Thursday 1st August) read more here
http://www.northernmonkbrew.co/
https://twitter.com/NMBCo