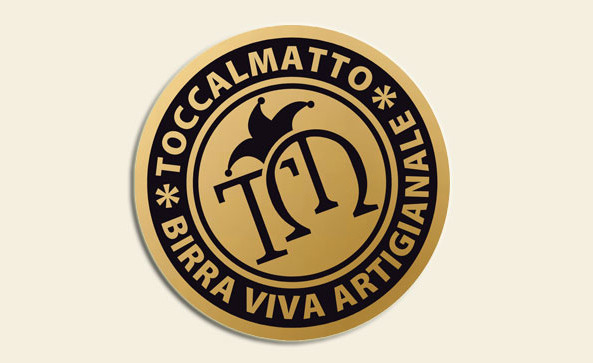 If you think Italian beer is all mainstream tasteless lager we already have the means to prove you wrong, but if there are still any waverers we've decided to make it 100% clear that the Italian craft beer scene is shit hot. In order to aid us in really getting this message to hit home the fantastic brewery Birra Toccalmatto, creator of the divine Zona Cesarini, which faithful regulars will already be aware of and revere, is bringing joy to the lives of many with a wonderful year of brilliant beer.
For the next twelve months we will be getting two different Toccalmatto beers a month, one of which will be from the standard range and as Zona fans will tell you this in itself is pretty exciting stuff, the first from this range will be the 'B Space Invader' a black IPA made with galaxy hops-needless to say the staff here are all pretty darn excited. As if that wasn't enough the second beer will be an unknown entity of excellence from Toccalmatto's One Shot series, these aren't beers that will be made twice people, these are the beers that bloody brilliant brewers fancy making because they can! Just to clarify: these guys are not afraid to make big flavours, try new stuff or hop the hell out of something.
We assume you will enjoy, no worries, you're welcome.