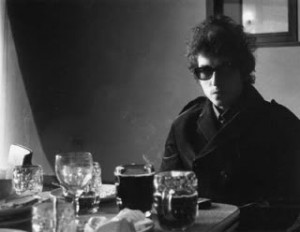 Of late I've had a jolly old time picking through the various blogs written on the contentious, if imaginary keg vs cask debate, I say imaginary because personally I don't think the versus part is real I think they should really be partners in crime. For those of you who have missed it here's a quick recap, forgive the gross generalisations here but hey I'm short on space, CAMRA believe essentially all good beer/real ale comes in cask/container in which it is subject to a secondary fermentation, ie 'IT's ALIVE!' and is dispensed via a traditional handpump. Keg is seen to not achieve this as the liquid in side is almost in stasis and is dispensed via a pressurised system, which provides a generally colder more carbonated finish. There is a third way, keykeg, but that's for another post. As the bloggers and CAMRA seem soon to be locked in a deadly embrace which i fear neither will emerge with more dignity than they started with I thought it might be time for me to throw my hat in the ring.
A very flimsy and possibly faulty analogy will follow to explain my personal point of view but as it was his 70th birthday recently I thought it was worth the segue. Bob Dylan is undeniably one the greatest songwriters of all time, yet in the mid sixties he was swamped in controversy. Why? because he decide to start playing songs with an electric guitar and a backing band as opposed to his solo acoustic, folk, protest song roots. The vitriol he incurred during his 1965 world tour became the stuff of legend, fans and press alike, he was heckled from all sides, even famously being branded 'Judas" by an audience member right here in Manchester's Free Trade Hall(possibly). His fans were so incensed that he had 'betrayed' his protest song roots, they were blinded to the fact that a lot of the songs were just as good, relevant and resolutely incisive as his acoustic songs of earlier years, they were just delivered in a different way. An artist as prolific and diverse as Dylan could not be restrained by the boundaries set for him by his folk music followers, he had to react against it, if he had not, he likely would not be the artist he is today, a non conformist and a maverick. Yes some of his electric songs aren't classics but neither are some of his acoustics. However there are those who will always and only love Dylan for his early years of protest songs and I for one can't bring myself to hold that against them, whether I hold the same opinion or not. Hopefully you see where I'm going with this, so as not to labour the analogy too much I'll sum up right here, I love great Bob Dylan songs, I don't much care whether they're electric or acoustic, as far as I'm concerned they're great songs either way. Well I feel the same way about good beer, whether it comes in a can, bottle, cask, keg or key keg good beer is good beer. Whilst acknowledging there will always be a special place in many peoples hearts for those early protest songs as will there always be a special place for great cask beer. Tradition, heritage, nostalgia call it what you will I think they're all important but so is diversity, choice and moving forward.
Anyway, the spur for writing this little piece is that here at PSBH we're getting some new draft lines installed and we'll be getting some kegs from as many brewers as we can so you can join the debate and decide for yourself. At the end of the day bloggers and CAMRA can fight it out, but the really important person is you the consumer and you will undoubtably vote with your taste buds.
Words By J.Heyes (Port Street beer House)