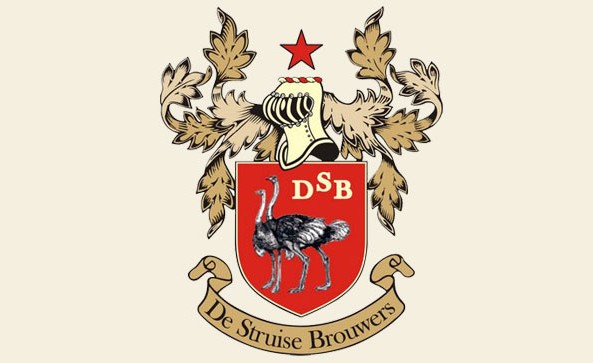 If you are follower of what we do at Port Street Beer House, you will know that we constantly try to fill our fonts and fridges with the sort of beer that not only keeps things fresh and exciting for you (and us), but also to enable you to taste what are widely considered as some of the best beers in the world.
From time to time, although we think all of the beers on offer are worth a mention, sometimes we get a delivery of something that warrants a little more of an introduction. On both counts this is definitely the case for a selection of beers from a certain De Struise Brouwers that arrived in our fridges a week or two ago. The reason being that not only are they from Belgium, the country whose 'beer scene' is revered across the world, but in their relatively short history (well we all know that Belgium's beer heritage owes a special thanks to a certain type of balding, dress wearing men stretching back several centuries).
De Struise have been voted as the 'best brewery in the world' (as voted for by the Rate beer members in 2007 only 4 years after they first began brewing), they were also voted as the 'best brewery in Belgium 2010' (as well as 2007) and have received numerous accolades individually for a number of their beers. So you can see why we think they are worth a special mention.
The beers we have for your delectation are as follows:
Pannepot – Possibly De Struise's best known beer, is named after the old fishing boats that could be seen in the ports bordering France during the early 1900's and is in the style traditionally enjoyed by the Fishermen who sailed them. A unique dark and flavourful beer with warming malt and sweetness.
Pannepot Grand Reserva – As the name suggests, this is Pannepot with a twist. Aged on Calvados (apple brandy) barrels, this reserve pours deep black with an amazing sweet aroma. Lots of dried fruit and wood on the palate.
Pannepeut – First brewed in 2006 specifically for the for the Danish Københavnske Øldage beer festival this Belgian strong ale has a rich dark fruit nose & sweet finish and due to it's popularity production now equals that of Pannepot.
Rosso – Lively amber beer with nose of red fruit & yeast. Pours hazy orange with flavours of caramel with pleasing sour (ish) finish
Elliot Brew – Part of Ratebeer's masters series this beer is a collaboration brew with the Danish heavyweight Mikkeller. Big IPA hop profile with Resinous notes & some sweetness and a big malt body with nice bitterness.
So now you have read about them, maybe it's time to try one or two and make up your own mind or add your own tasting notes to the site. While you do so here is a little bit of useless trivia for you to ponder whilst you savour one of these beauties.
You may have noticed that on the De Struise crest there appears the image of an ostrich. The reason being that the beers were originally produced by owners of an ostrich farm-cum-bed and breakfast, for their guests. The company also takes it's name from the historic Flemish word for ostrich, which also is a contemporary slang term meaning 'tough', and this why De Struise are referred to as 'The Sturdy Brewers'. Considering the accolades they have received this is probably quite apt, if not a little little humble…. Enjoy!
Words by John Paul Cassidy