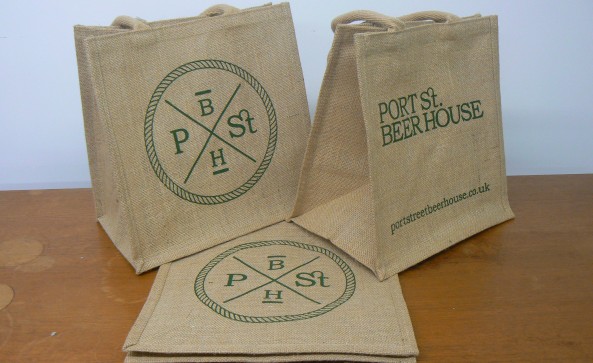 It's definitely the season for giving and we are proud to announce some lovely beery offers for you to take away this winter.
We have some eco friendly jute bags, printed on both sides with our lovely logo, they can easily carry all sorts of heavy bottles and they are available to purchase from the bar for ONLY £6.
Furthermore we are offering the bag for FREE when you purchase SIX of your favourite beers to take away! OR if the lovely jute bag is not your sort of thing, we are offering a buy five takeaway beers, get a 6th bottle free deal (the cheapest bottle is free*)
Sounds like a deal to us, so come take advantage of our extensive beer list, which can be viewed here.
PSBH Seasonal Offers :
/ Limited Edition PSBH Jute Bag – £6
/ Buy five bottles to TAKEAWAY get ONE free (cheapest bottle is free)
/ Buy Six bottles to TAKEAWAY – FREE bag
* Please note these offers cannot be used in conjunction with anything else.