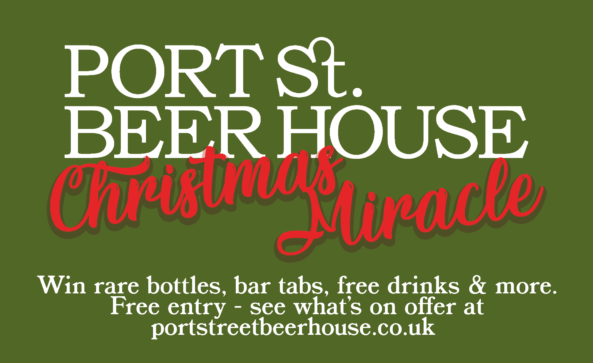 It's a Port Street Christmas Miracle!
To celebrate the festive period, throughout the entire month of December, we're giving anyone who visits Port Street a chance to experience a real Christmas Miracle – as we give away rare bottles from our cellar, free bar tabs, some free drinks, and – of course – a can of Stella for some reason.
Get a free entry with any visit to Port Street Beer House, and any subsequent trips to the bar – ask a member of staff, and hand it back to them with your details on to enter 🍻
LOOK AT THESE FABULOUS PRIZES! 🎁
£250 bar tab
£50 bar tab
1 x Buxton Brewery x Arizona Wilderness – Deep Rainbow Valley Brett Edition 2015
Soured saison infused with orange juice, wild foraged gorse flowers and amarillo hops. Bottled, corked and caged by hand with Brettanomyces yeast in June 2015. A collaboration with Arizona Wilderness Brewing Co. Bottle 1041 of 3700
1 x The Veil – Sleeping Forever 2017 vintage
Imperial Stout aged in Danish cherry wine barrels for 14 months. An aroma of heavy bourbon, oak and chocolate. An initial flavour of bourbon gives way to a rich dark chocolate and toasted marshmallow. Thick and luxurious leaving a bit of sticky sweetness on the rim of the glass. A complex experience without gimmicks.
1 x Brasserie Trois Dames – Sauvageonne Dark Lambic 2017
Lambic inspired ale. 3 year old blend of sour ale. Solar ageing in Cabernet Sauvignon wine barrels. Full of wild yeast and Brettanomyces. Released in 2015.
1 x Fuller's Bottle Conditioned Vintage Ale, 2013
At the time of its release, head brewer John Keeling said – "The early tasting notes for this rich brew are already revealing another genuinely tantalising vintage beer. As a truly distinguished bottle-conditioned ale, each vintage improves in the bottle with time. Bottle conditioning means that a little yeast is left in the bottle, which will mature slowly over the years like a fine wine or whisky – well beyond the 'best before' date that we are obliged to state. We think it should read 'best after'. I suggest buying a few and trying one now, trying one in five years and trying one in 10 years, to see how the flavours have developed and matured."
1 x Birra Del Borgo L'Equilibrista Grape Ale vintage 2012
Description via google translate: A young Chianti seduces a Duchess with her strength, she charms him with elegance and together they then go to get married, with a kit of 50% wine must and 50% beer must in a unique ferment, creating an unforgettable alchemy . The union continues in the bottle with the addition of the liqueur de tirage which makes them sparkling. They dwell in the bottle together with their small yeasts, which will give fragrance to their wedding. They age together and then the brewer magician gives them new life with the magical ritual of disgorging, adding the potion, the liqueur d'expedition, as per an ancient recipe handed down from generation to generation.
A selection of vintage IMBC tees
10 x A free drink (£5 bar tabs given as app credit)
A single can of Stella
Winners drawn at random in the first week of January.
I hope I win that single can of Stella! But It could be you!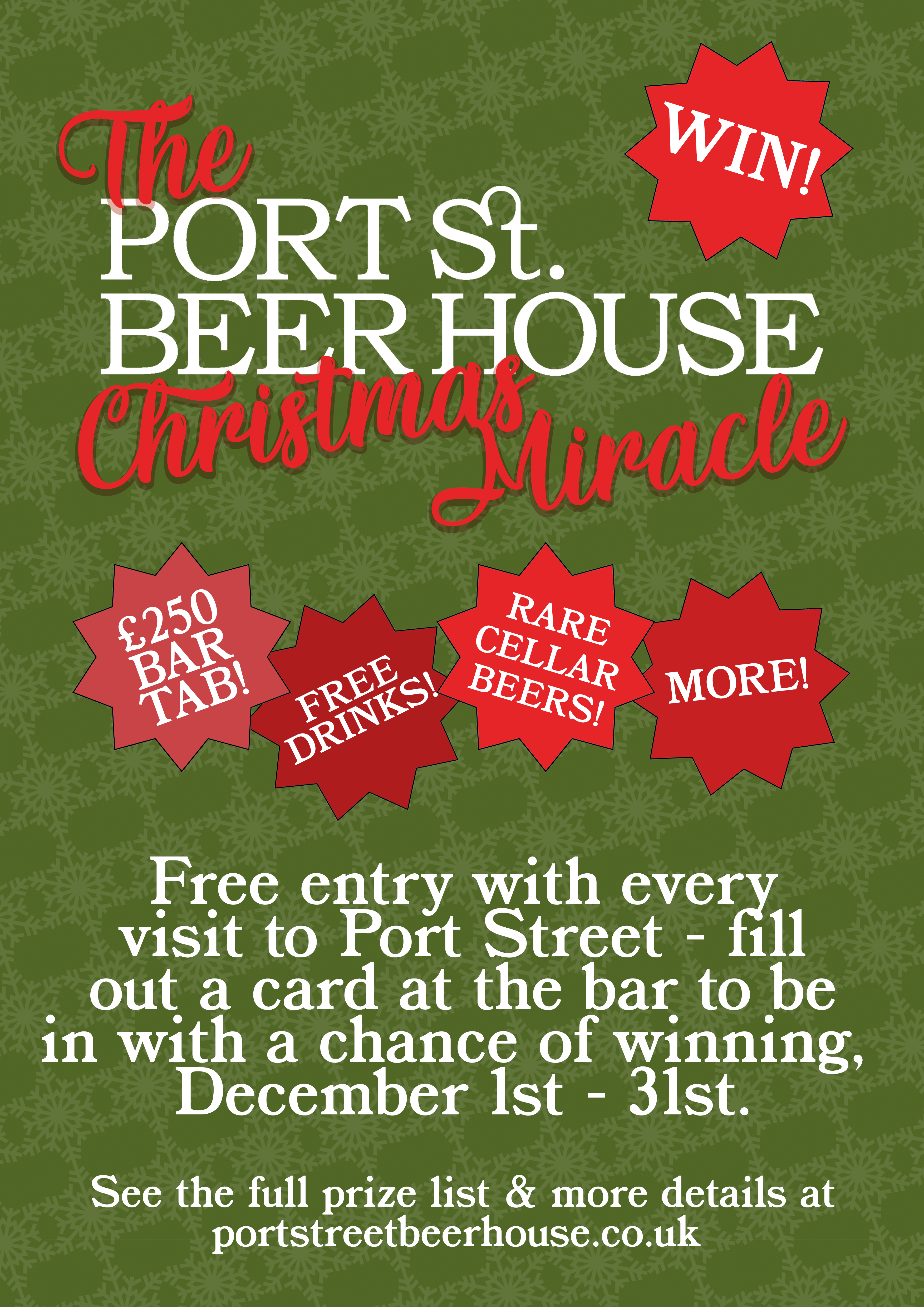 Comments are closed.