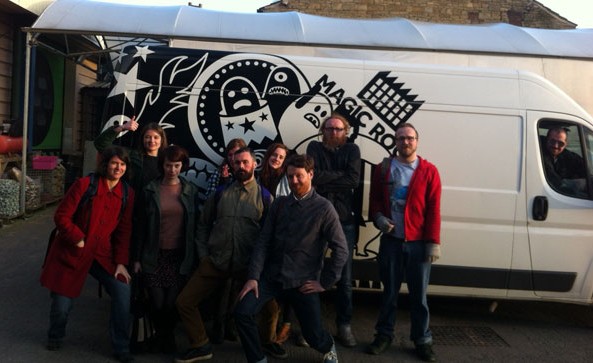 Monday 19th March saw the whole Port Street 'gang' head over to the sunny surroundings of Huddersfield.
We had the pleasure of visiting Magic Rock Brewery, sampling some of their wares then onto The Grove for some 'staff training' (aka beer tasting).
Unfortunately the extensive tasting notes were lost in a briefcase left on the train back home! So we only have a list of what we tasted, plus additional pictures for your pleasure
PSBH Field Trip tasting session included:
Cantillon / Iris 2007 – 5%
Lost Abbey / Red Barn Ale – 6.7%
Marble / Vuur & Vlan – 7.2%
Mikkeller / Black Hole (Barrel Aged Red Wine Edition) – 13.1%
* Plus there were many drinks afterwards that were not documented by myself! I left everyone about 8pm and it was me that 'lost' the tasting notes on the train. Sorry. It was fun though…..
Words and pictures by Duncan Sime