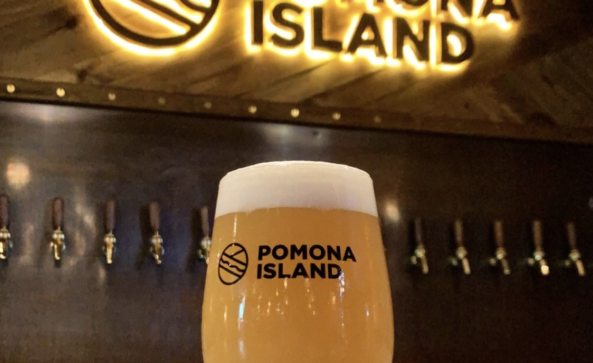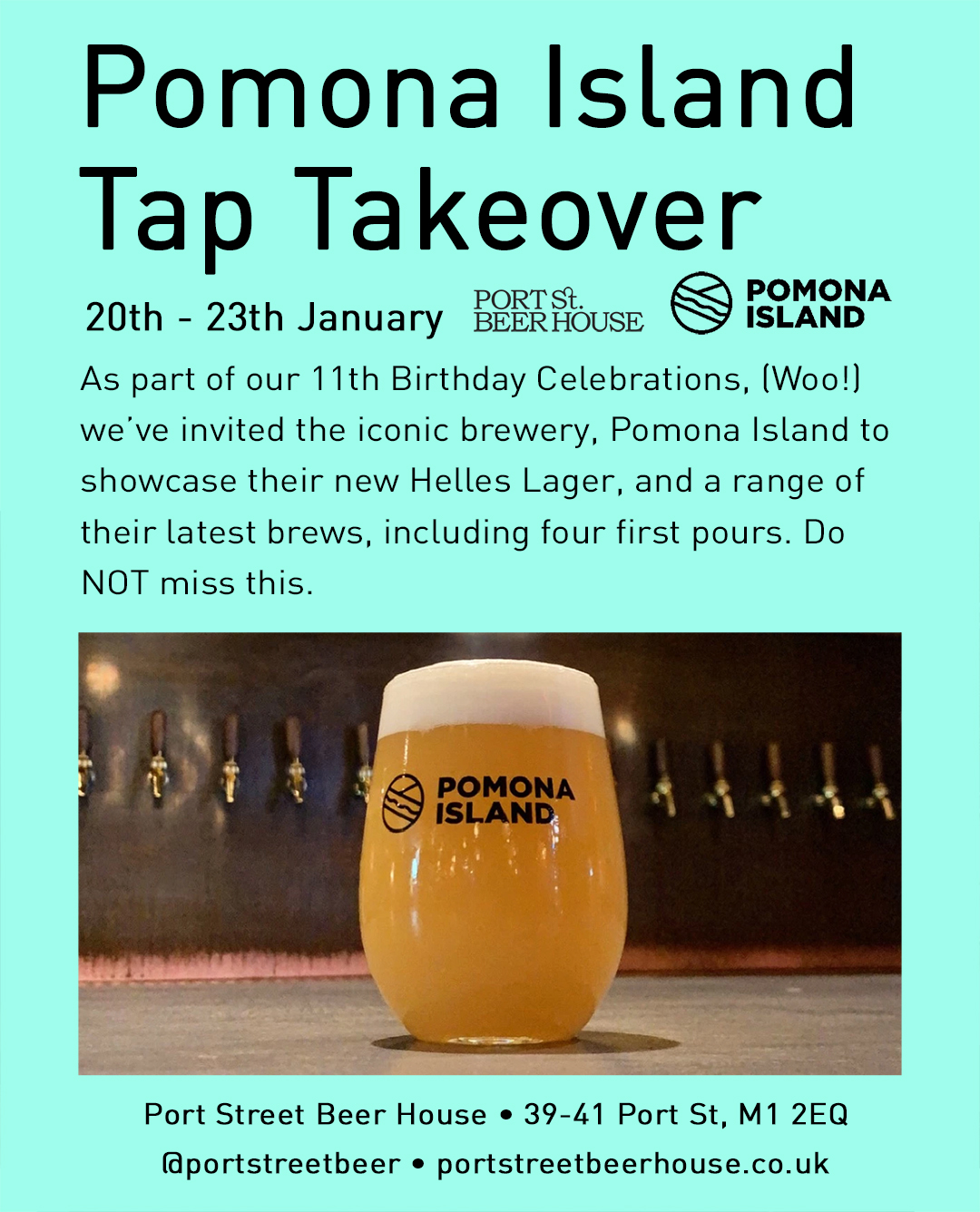 It's our 11th Birthday! So we've invited the iconic local brewery Pomona Island to take over our taps, with a range of their exciting latest brews, (lots of first pours) and their new Helles Lager: Tannhauser Gate.
Check out this line up…
On Keg.
Tannhauser Gate – Helles Lager 5.2% (first pour)
House IPA (A Port Street classic) 5.7%
I'm Warning You with Peace and Love – DDH Pale 5.6% (first pour)
Probably Just Twisting – Yuzu and Ginger Sour with Macha 6.5% (first pour)
Truth and the Grey Gloves Devil – IPA 6.5% (first pour)
Such a nice Monster – West Coast IPA 7.1% (first pour)
tI esreveR dnA tI pilF – Imperial Ginger Cake Stout 11%
Todd's Favourite Cheese – DDH Small Pale 3.3%
On Cask
Cruffatin Bitter 4.1%
Comments are closed.