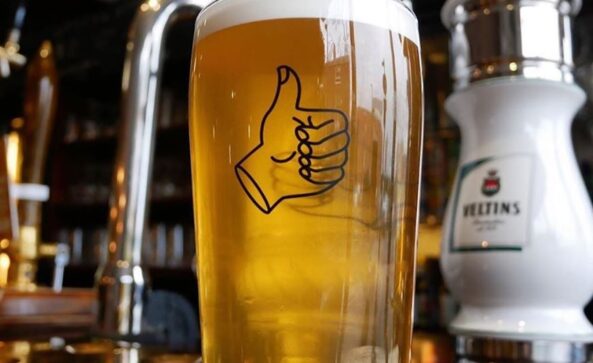 Pleased to say we are back open for beer in glasses, inside and out, this Saturday 4th July 2–10pm.
🍺
Bookings only. No walk ups. Email info@portstreetbeerhouse.co.uk to reserve. We will be taking a small deposit.
🍺
Each booking will be for 80 minutes. We will be doing table service only. Your orders can be taken at your table OR you can use our Common & Co app to order to your table. This is a new development. Download it if you can.
🍺
As per government guidelines we will be running at a reduced capacity with distanced tables ~ our upstairs room is closed until further notice. We have limited indoor and outdoor tables. We've been busy rejigging our beer garden to comply and maximise safely spaced perching opportunities. Each table will be thoroughly sanitised between bookings.
🍺
IN PERHAPS THE GREATEST DEVELOPMENT ~ "The Obvious Door" aka the fire exit in the middle of our building, will now become the ENTRANCE. Here you will be greeted by our peeps and directed to your table. The old entrance is now the exit. One way streamline.
🍺
Post-Saturday we will assess future new normal opening hours. Please bear with us while we adapt to the new changes.
🍺
Lastly, should you not feel like returning to a pub environment just yet, we will be continuing to offer a take away service. Yes, milk bottle pints and cans-to-go will continue to be a thing. You can order your fridge fillers in advance at portstreetbeershop.co.uk. Take away this week is Wed-Fri 4-7pm and Saturday 2-10pm. We are also delivering on Friday afternoon / evening when you spend over £20 before 2pm Friday 3rd July.