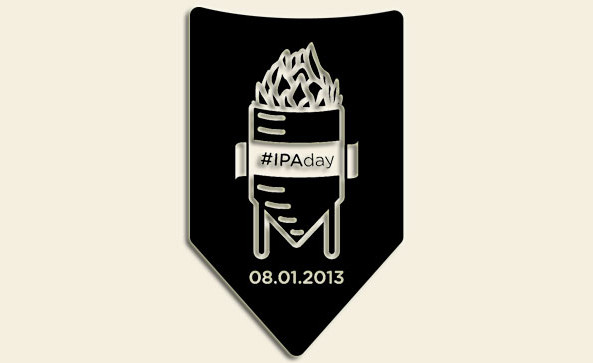 It's that wonderful time of year again when a whole day is dedicated to one of the best styles in the craft beer world! IPA Day! We've decided to celebrate this day in our usual fashion-by drinking beer! Obviously in order to be fitting in with the day we've got lots of nice IPA type beer to drink! We've got some Kernel IPA, To Øl Buxton collab IPA, Alpha State IPA, Northern Monk IPA, Magic Rock IPA, To Øl DIPA…and those are just the ones off the top of my head!
We like IPA and so are looking forwards to having a special day to drink and talk about it…other people may come along but if we start running low on anything please remember staff have priority. Happy IPA Day.
Food will be supplied by the ever excellent Barnhouse Bistro – serving tasty burgers and more from 6pm.
IPA day logo by @EmilyRagle (Yea I know the date is the wrong way round, but we'll let the Americans off this time, as the logo was so nice!)