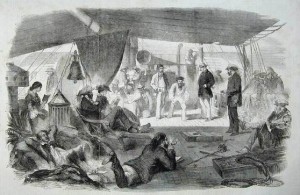 India Pale Ale. Three short words and so much controversy. What's all the fuss about?  In a word, "authenticity". From time to time the beer blogosphere, newsgroups and forums will be racked with argument about what makes an "authentic" IPA.  So, what is an authentic IPA – and more to the point does it matter?
As a style, IPA has been around for over 200 years now. Books have been written about its origins but suffice it to say this was a beer originally designed to survive a six month sea voyage from the UK to the British colonies in India. It is one of this country's greatest and enduring contributions to the world of beer and is now brewed across the globe in all manner of variations. Which brings us back to "authenticity".
Most of those arguments concern strength. Some argue that an authentic IPA has to be "strong". True, records show that IPAs exported about 150 years ago broadly ranged from about 5.5% to 7% alcohol. Strong beers by today's standards but not at the time when this gravity band would be regarded as ranging from "session" strength to, perhaps, "premium". Quite why the authenticity of IPA should be judged by its early 19th Century parameters when no other beers are is something of a conundrum, perhaps best explained by its protagonists.
So, while strength is perhaps no indicator of "authenticity" what, if anything, is? Considerable research has been carried out by beer historian Ron Pattinson (whose blog Shut Up About Barclay Perkins is essential reading for anyone interested in the history of beer and brewing). His findings are showing that export IPAs had two characteristics. First they were "brewed out". That means all the fermentable material in the beer was turned to alcohol. Getting rid of all the sugars from the beer would mean there was less for bacteria to attack during that long sea voyage, and would make the beer relatively light bodied for its strength. Secondly, a large quantity of hops were thrown at it. These beers were hugely hopped and when they set out for India would have been harsh and unpalatable to many people (although perhaps not those of you reading this). By the time they reached their destination, though, the hops would have mellowed and matured.  So when they arrived in India these beers would have been pale (-ish), hoppy and refreshing. No wonder they took off.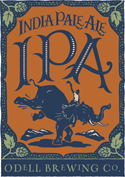 So, if you want to seek out an "authentic" IPA today look for a very dark gold or pale amber beer, of reasonable but not excessive strength, relatively light bodied and with generous but neither harsh nor overpowering hopping. My candidate can be found at PSBH – the excellent Odells IPA. Fantastic stuff – check it out.
However there's more to IPA than that.  Beers evolve and brewers experiment. Evolution has not perhaps done IPA too many favours here in the UK. Two world wars saw the average strength of beers plummet. The legacy of that is low gravity IPAs, the most common being Greene King IPA, which in today's beer market are seen by some as not really delivering the goods in terms of flavour. You can make a historical argument that these beers may be "authentic" in terms of strength but very often it is their dull flabbiness that lets them down – a "true" IPA should be fresh, light (-ish) and sing with hops.
It has taken the Americans to revitalise and reinvent IPA – and then export if back to the UK and Europe.  The taps and shelves at Port Street Beer House usually offer plenty of examples. Odells has already been mentioned – check out offerings from the likes of Goose Island, Stone, and Sierra Nevada amongst others.  Evolution and experimentation has American IPAs come in Double, Triple and Imperial forms – big boozy beers full of hops.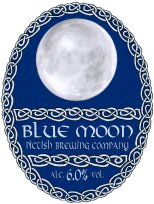 UK and European brewers have followed suit. One of the first modern IPAs made in the UK was Blue Moon from Rochdale's Pictish Brewery. It's 6.5% and full of American hops. It doesn't appear very often but be sure to try it if you see it.  More recently Marble brewery has embarked on a series under the generic name "Utility IPA" – all 6% upwards and loads of hops. Even more recently the very new RedWillow brewery has been making some serious beers.  Ageless (7.2%) is billed as a double IPA and really captures the spirit of the style being hugely drinkable with big but not overpowering hopping.  Summer Wine Brewery recently hosted a very successful presentation at PSBH and there offered both the 6% Diablo and 7% 7Cs which includes seven hop varieties. Both are hugely successful beers which cement Summer Wines' reputation as "one to watch".  Let's also not forget Kernel who make a stunning range of bottled IPAs – their distinctive bottles can often be seen in the PSBH fridges.
And the evolution continues. A new development both in the USA and here is Black IPA. Pedants will say this is a contradiction in terms – how can a pale ale be black? Well it can't but it's a convenient way of describing very dark beers which come with a mighty kick of new world hops. Summer Wine have produced their excellent Nerotype series of single hop black IPAs. Buxton Brewery (another "one to watch") have their stunning Black Rocks (6.5%) while Thornbridge have their Raven (6.5%).  It's not confined to the USA and the UK either. Stunning IPAs and their variants are made across Europe now. Dutch brewery Emelisse already makes Double and Triple IPAs and at this year's Great British Beer Festival had a mighty 8% Black IPA on tap.  They come in red, too. In the UK Hardknott make perhaps the leader in this field with Infra Red (6.5%) which gets the hopping just right – assertive but not overpowering.
So – does "authenticity" matter? Well no, not really. "IPA" has become a vehicle for some of the most interesting and exciting beers around. That's what matters. August 4th is International IPA Day – so whatever your taste in IPA, weak, strong, very strong, pale, black or red this is the time to raise a glass to that most enduring and fascinating of beer styles.
Words by John Clarke / Chariman of South Manchester CAMRA and Editor of Opening Times