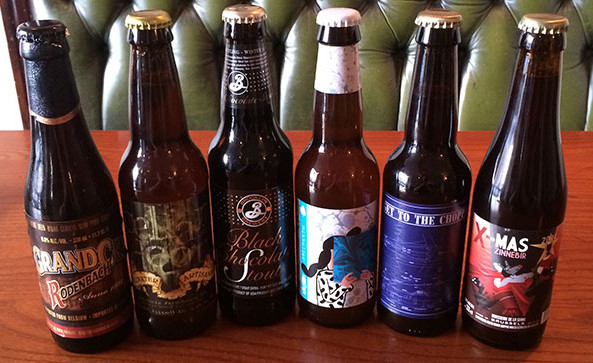 It's that time of year. Again. How did it come around so quickly? Last Christmas was only a few weeks ago wasn't it? Or was that Hallowe'en? There was something I'm sure. We just spend the year celebrating one thing after the other and it all becomes a big blur. Which one's Christmas? Oh yeah. Family, friends, sprinting home from the pub to have a cup of tea with your Dad before he goes to bed (yes, I once did that), eating far too much and… PRESENTS! Presents are great. They're just occasionally a bit tricky to get right. Well hopefully this will help give you a few ideas of things to buy for your loved ones. Or yourself.
Is this something that just happened in my house, or did everyone have this? I'd wake up every Christmas day with a Christmas stocking hanging off the end of my bed, reach in and find several tiny cans of assorted carbonated beverages. I never understood why Christmas was the one day of the year where it was okay for the first thing I eat/drink to be a sugary fizzy drink, but apparently that's how it goes. Well if it wasn't just my household that did this why not up your game this year & treat your loved ones to one of our Stocking Filler Christmas Hampers…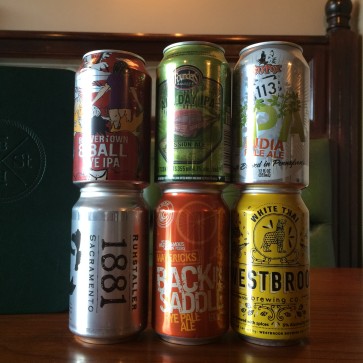 CANS **** / £26.50
1. Mavericks – Back In The Saddle
2. Founders – All Day IPA
3. Beavertown – 8-Ball
4. Ruhstaller – 1881
5. Westbrook – White Thai
6. Sly Fox – 113 IPA
_____
You've got too much to worry about on Christmas day; you've already managed to buy the same present for someone twice, the kids only want the toys that make the most annoying noise & your head's still pounding from meeting up with friends who you only see once a year on Christmas Eve and the dog's eaten the chocolate log & is in urgent need of a trip to the vets. Let us select some beers for you to help you wash down the driest meal you're going to have all year…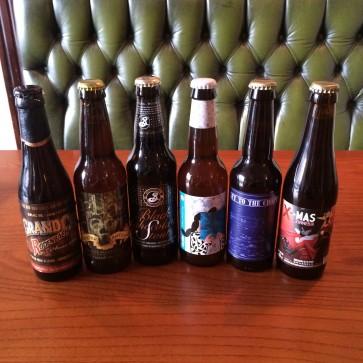 CHRISTMAS DAY SELECTION / £30.25
1. Stillwater – Cellar Door
2. Brooklyn – Black Chocolate Stout
3. Five-Oh – Get To The Choppa!
4. De La Senne – Xmas Zinnebir
5. To Øl / Mikkeller – Underall
6. Rodenbach – Grand Cru
 _____
It must be hard being American. You have to pretend to like turkey twice a year. Luckily you have these delicious beers to wash down your massive dry chicken…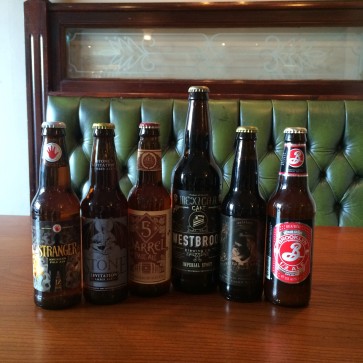 USA / £43.00
1. Brooklyn – 1/2 Ale
2. Stone – Levitation
3. Westbrook Mexican Cake
4. Left Hand – Stranger
5. Stillwater – Existent
6. Odell 5 Barrel
_____
Granddad, if you're reading this, I don't need another crate of really tediously boring bitters this year. I'm sorry. I just haven't the heart to tell you they're awful. There's still some leftover from last year. There might even be some leftover from the year before. The amount of drunk I'd have to be to drink them is too drunk to drink more. I'd much rather have this UK hamper Port Street Beer House has lovingly pieced together…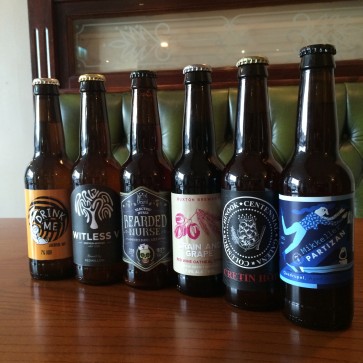 UK / £35.75
1. Buxton – Grain and Grape
2. Weird Beard – Bearded Nurse
3. Five Oh Cretin Hop
4. Partizan/Mikkeller Barrel Aged Quad
5. Mad Hatter – Liverpool Wit
6. Red Willow – Witless
 _____
Some of my family are from a place where they mostly make beer using grapes, they do a fine job of it too but I prefer my beer made with grains…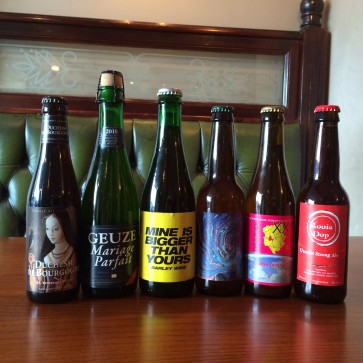 Euro / £39.50
1. Omnipollo – Nathanius
2. Rooie Dop – Utrecht Strong
3. Boon Geuze – Mariage Parfait
4. To Øl – Mine Is Bigger Than Yours
5. De Struise – Westoek XX
6. Duchesse De Bourgogne
 _____
I love Christmas.
Words by James R Moffat
***Alternate can suggestion, buy 6 cans of Torpedo. Fill a pair of Christmas Stockings.