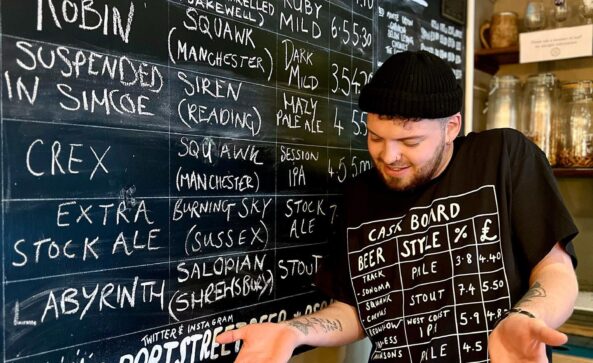 Could you be our new cask board? Only one way to find out – get yourself one of our brand new Cask Board tees and/or totes. Perfect for the cask lover in your life (or, the person who wants to be a cask board in your life), and feature SEVEN 100% real beers, including all your favourites – Track Sonoma! Squawk Corvus! Redwillow Shameless! Mallinsons Hop Slap! BlackJack The Pokies! Pomona Island Cruffatin! Kirkstall Three Swords!
Available as a t-shirt in sizes small to triple x for £18, as well as in super stylish tote format for £10 – which will make sure that everyone who sees you doing the big shop knows you blumming love cask beer alright.
Super limited amounts of each to go around, available only in the bar.
Comments are closed.