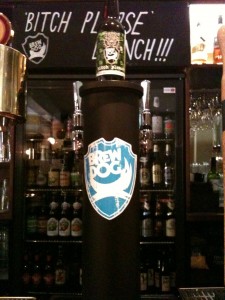 On Monday 23rd we held our first event. A tasting session with one of our favourite breweries, Brewdog. We arranged to open especially on a Monday, the evening was conducted by the breweries rep Josie Ludford. With just over 60 people sampling some outstanding beer, one of which had never been tasted in public before!
The event was great, really good atmosphere and wonderful beer, from the queue outside, to the penguins locking us in, we loved it. A special thanks to Josie and Brewdog for making the event possible.
Hopefully this has wet your appetite for future events as we will be hosting many more. Think beer tastings, meet the brewers and a beer school over the next few months.
Watch this space.