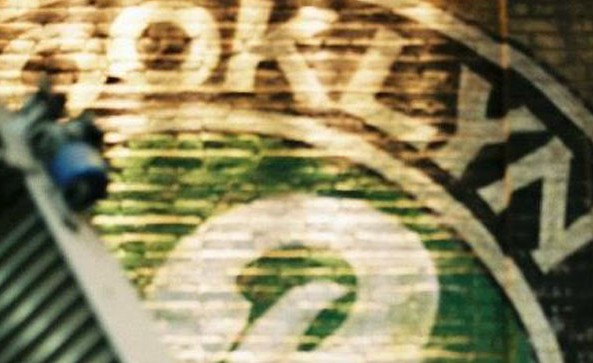 Well, I got married and coincidently our honeymoon was in one of the best countries to drink beer, North America. It was never my intention to celebrate being wed by drinking beer but it coincided with enjoying great times with my new wife. We landed in San Francisco at the equivalent time of about one in the morning but it was mid afternoon, to spur us on we went for food and right away I was confronted by a choice of great craft beer.
San Francisco is the home of Anchor brewery and their Steam Beer is everywhere, however I went for Fat Tire by New Belgium brewery based in Colorado. This is a new American classic like Sierra Nevada Pale Ale, these pioneering beers have captured the imagination of beer lovers worldwide and I was on the west coast near where the craft beer movement began. Fat Tire was amber, sweet & hoppy, everything you come to expect from a yankee craft beer, it hit the spot, I was in the cradle of the craft beer pioneers.
There is plenty more to discuss, drinking with a fantastic budding new brewer, getting served a 'dodgy' Alvinne and paying through the nose for the pleasure and hunting Magic Hat beers in NYC with a regular at PSBH. However, I thought I would break it up into bits, beginning with the top ten beers I drank whilst on the moon.
As follows are the beers in no particular order:
New Belgium – Fat Tire
Classic American amber ale. Sweet, hoppy & balanced
Pacific Brewing Lab – Squid Ink Black IPA
Seriously hoppy with tobacco & citrus notes. Added squid ink.
Pacific Brewing Lab – Hibiscus Saison
Refreshing & dry with loads of funk. Bright pink.
Green Flash – Rayon Vert
Belgian Pale Ale. Amazing yeast character with new world punchy hops.
Unibroue – Blanche de Chambly
Seriously good Canadian Wit bier. Lovely aromatic yeast with spicy aromatics.
Lagunitas – IPA
Really good IPA without sweet malt. Massive hop character.
Dogfish – Chateau Jiahu
Serious contender for the best beer I've ever tasted. Sake barrel aged blonde with honey & grape juice. Sweet, woody, balanced with slight sharpness.
Allagash – cuRieux
Jim Beam barrel aged tripel. Belgian style blonde tripel aged in bourbon cask. Amazing vanilla sweetness, with slight sourness.
Dogfish – Saison Du buff
On draft at Eataly. Collaboration between Victory, Stone & Dogfish. Aromatic yeast with spices.
Loverbeer – Madamin
Stunning Flanders style brown ale made in Italy. Beautiful malt balance with sour notes & red fruit.