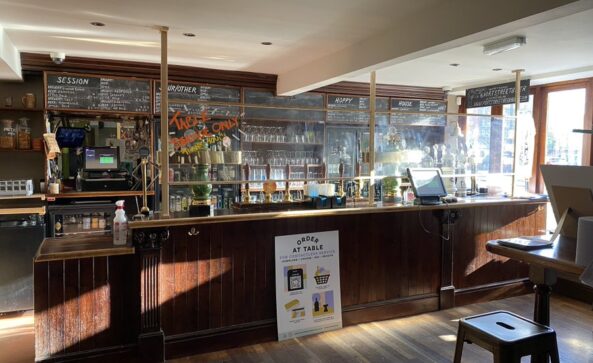 It has been a long time – but Port Street Beer House is coming back from April 12th. Pints, aren't they great? Get them in, alongside all the usual thirds, halves, and whatever-other-size you fancy in our outdoor seating section – and you can even order a Nell's Pizza from our sister site Common to eat in too.
Given we're only allowed people in our outdoor bits (barrels at the back, tables at the front), we're unable to accept reservations or bookings under any circumstance for the moment – all seating will be walk-ups only.
Port Street Beer House will be open:
From Monday 12th April
During the below times, Port Street Beer House will be for outdoor seating available, though we are unable to accept reservations under any circumstance. Alcohol will be available on all orders, and there will be no requirement for it to be served alongside a substantial meal.
Monday: 2pm—late
Tuesday: 2pm—late
Wednesday: 2pm—late
Thursday: 2pm—late
Friday: 2pm—late
Saturday: 2pm—late
Sunday: 2pm—late
Comments are closed.