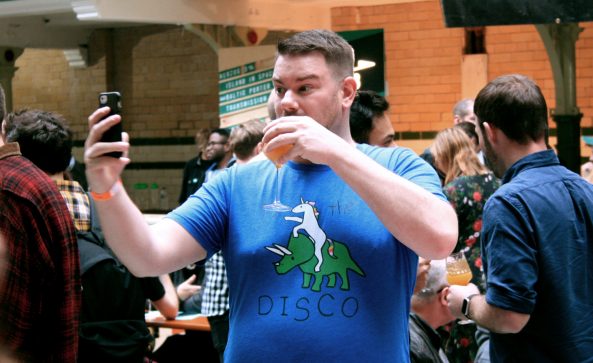 Indy Sick-Man Beer Con
IMBC 18 Review by Cameron Steward and Sarah Steward
Anyone who knows me or actually happens to read these annual IMBC reviews I write will be fully aware of how much I love this festival. I was there from the start, man! 7 years going strong. Never missed a one! But then I caught that 24-hour bug and spent most of Saturday morning worshipping the porcelain god. I mean come on!! I hadn't been ill in a year and today was my Christmas day. Except were this actually Santa's birthday I would have stayed in bed. So I threw back a couple of Co-codamol and by some miracle managed to drag myself to the ever-beautiful Victoria Baths and start sensibly with a delicious Square Root Lemonade, hoping that I could face something more beery next… That moment never came. I couldn't even last two hours… As such, I admitted defeat and walked home – not even able to face a taxi ride for fear of redecorating the interior.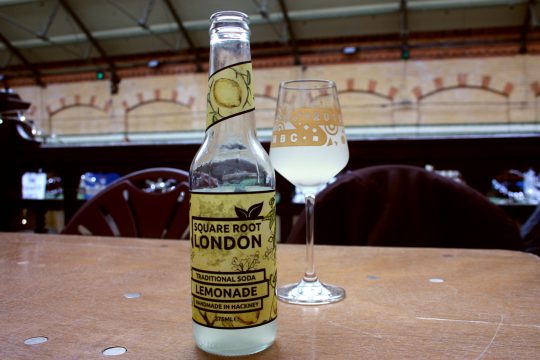 So my wife has been kind enough to share her experience with me, that in the spirit of Indy Man I will share with you. I hope you enjoy…
I'm in the market for low percentage beers today. I don't clear 5 ft. by much, was pregnant for 9 months and have been breastfeeding for 11. Essentially, that means I get drunk on half a pint of 5% beer and I don't want to get much past tipsy. I'm a huge fan of the session beer movement, and the more recent trend for below 3% table beers. It's inclusive. And IMBC has always felt inclusive, championing both the ridiculous 13% stouts alongside more easy drinkers for the likes of me.
Entering Victoria baths, we are greeted by the sight of Mario (sans Luigi – off plumbing I'd imagine) tinkering with some cables. I do not see what those cables are for, but a precedent for fun is set. I'm a tea lover at heart and I can't think of a better way to start the session than with Brodie's Earl Grey and Seville Orange IPA. After all, it's only 10 minutes past 11am.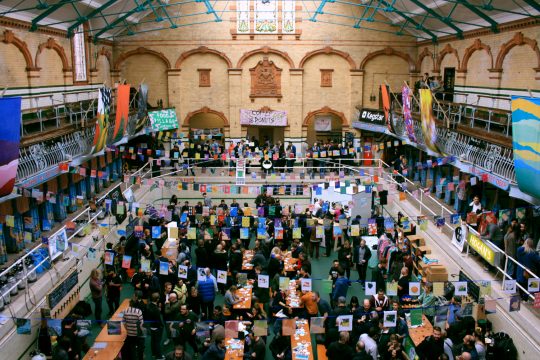 Now I'm definitely not one to stand in the way of technological advances and I do admire the IMBC app for its great design and functionality but I find myself relying on the old fashioned way of just looking and listening out for beers. It's always a guarantee that someone somewhere will try something that everyone else just has to get. This inevitably leads me to Cloudwater and as you may recall my height and predisposition towards lower strength beers, Cloudwater Small BBC Citra is a stunner!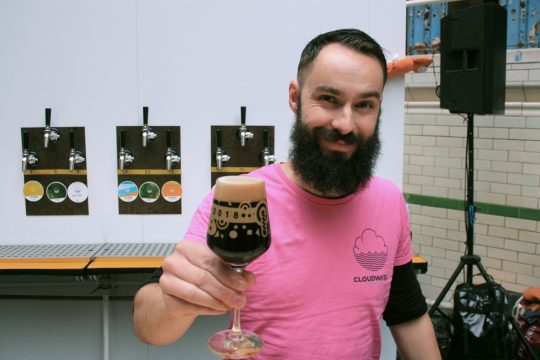 One thing I would really enjoy, but I don't see a lot of (as I said before, I don't have the app, so I've probably missed out on some, which is my own fault) is a lower percentage stout. There are countless imperial stouts, and they sound amazing, but I know full well I'll take two sips and be a goner. I know of a few lower percentage stouts, one by Buxton (Rednik, my husband reliably informs me), but every time I swing by the queue is out of the door. Everyone else clearly knows how amazing Buxton are too… I mean who can resist that soft serve?
One new fun thing this year is a free, Berlin-style photo booth in the Verdant room. This is clearly a popular attraction, although the fast-moving queues prove it to be a well-thought-out one too. A few silly faces later, I head back for another wander.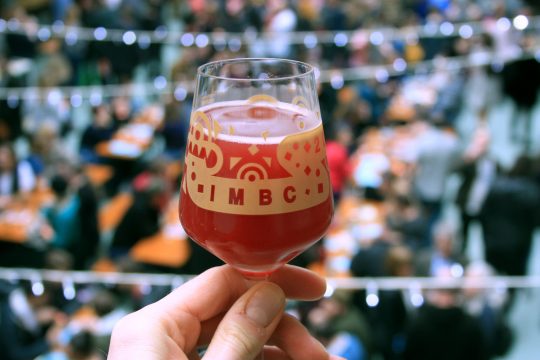 I never stray to much from the tried and tested path, allowing me to appreciate a non-hazy Mosaic Pale by The Kernel and something similar from Siren – I forget the name cos I'm not as bigger geek as my husband.
Overall it's another winner and despite a few issues with queuing and lack of seating you can bet your bottom dollar I'll be back next year. Hopefully with my husband back in action too.