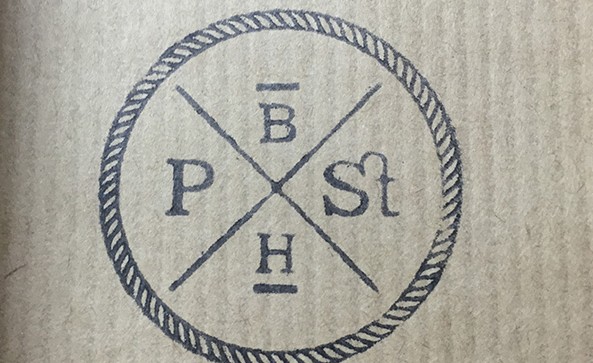 Available now at the bar
You're surrounded by loved ones & some other people you haven't seen for a year. There's a tree in the house. None of you have been sober for weeks. You're all wearing torn paper hats & telling awful jokes. Later you'll eat the worst cake you've ever eaten & you'll have to wash it down with a beer that for some reason has loads of cloves in it. This doesn't have to be the case. You could pick up a hamper from Port Street Beer House & actually enjoy something on the 25th of December.
THE PORT STREET CHRISTMAS SELECTION BOX £32.50
1. Leipzig Bayerischer Bahnhof – Gose
Because whoever cooks dinner is going to under season it!
2. Siren/Cigar City – Caribbean Chocolate Cake
Why would you want to eat a fruit cake in the first place? Let alone one with marzipan? Have a Caribbean Chocolate Cake as dessert instead.
3. Buxton – Red Raspberry Rye
You've never made jam before. That's why you made a mess of it! Why do you think people want your awful home made jam anyway? Give them a Red Raspberry Rye instead. It's far better than anything you're going to make.
4. Evil Twin – Freudian Slip
You'll probably be needing something a little more boozy later on to help you through that 4 hour game of Monopoly.
5. Northern Monk/Nomada – Frate Nero
I always find dark beer goes great with beef. You're having turkey? Why would you have turkey? It's just a bigger, uglier, horribly dry chicken!
6. Firestone Walker – Union Jack
Give the gift of hops this Christmas. To yourself. Go on. You earned it. You're definitely more deserving than those ungrateful friends & family members who are all asking if you kept the receipts.
CANS £25.00
Cans are perfect stocking fillers. They're also perfect for the long train journey back to the middle of nowhere that you grew up. You can even spread the Christmas cheer by sharing them with your fellow travellers. Or just keep the cans to yourself to make putting up with being crammed into a busy train, surrounded by people shouting at each other on phones, eating noisily & listening to music through headphones at a volume that must be causing them some serious ear trouble just that little bit more bearable.
No I don't want a mince pie from you, thanks.
Oh, you're just going to leave your bags on the seat while I stand for 2 hours?
It's great that you find my shoulder so comfortable but could you please sleep somewhere else? Somewhere far, far away from here.
1. Vocation – Heart & Soul
2. Roosters – Yankee
3. Evil Twin – Molotov Lite
4. Firestone Walker – Easy Jack
5. Sierra Nevada – Nooner
6. Northern Monk – Northern Star
USA £35.20
Oh America, you gave us so many terrible things. You're responsible for Black Friday, the Kardashians & Comic Sans. It's a good job you produce some amazing beer, otherwise I could never forgive you. The one thing I will never forgive you for however, is saying "I could care less". Why do you keep saying you could care less when you have no interest in something? What you're actually saying when you say you could care less is that you do care. You have to care a little bit to be able to care less. I could care less about these beers.
1. Stillwater – As Follows
2. Two Roads – Workers Comp Saison
3. Against The Grain – MacFannybaw
4. Founders – Centennial IPA
5. North Coast – Old Rasputin
6. Sierra Nevada – Hop Hunter IPA
UK £31.80
& what were we doing in the UK while America was coming up with Comic Sans? Not a lot. We were all too busy playing cricket to notice one of us had come up with the pay toilet. Yes, we're to blame for there being toilets in train stations that earn more money than most people. Bravo UK. Well done. We're also responsible for you having to pretend you care about one another at Christmas by exchanging bits of card with people you've only spoken to in the last year to complain about their cat doing its business on your lawn.
1. Northern Monk – New World IPA
2. Siren – BA Forgotten Journey
3. Magic Rock – Salty Kiss
4. Partizan – Porter
5. Buxton – Ace Edge
6. Mad Hatter – Schwarzwalder Kirschtorte
GLUTEN FREE £28.00
There are some people who can't drink beer. Seriously. I hope you folks find some comfort in the fact that there's some people out there making some amazing beer that you can drink!
1. Mikkeller – Peter, Pale & Mary
2. Mikkeller – I Wish IPA
3. First Chop – DOC
4. First Chop – HOP
5. Green's – Premium Pils
6. Green's – Dark Ale
The only Christmas spirit you need is whisky.
Thank you.
Merry Tuesday 24th November!
PS. As a special gift to you all this Christmas we'll be throwing in an extra bottle to every hamper. I suggest you drink these yourself rather than giving them to the people you bought the hamper for. You already bought them six beers. They should be grateful enough for that. I'd be pretty happy if someone bought me six beers. Well, maybe not happy, but you know, drunk?
Words by James Moffat