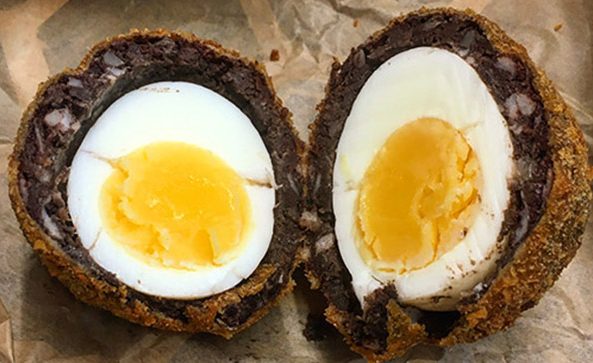 HUZZAH!
We are now living in a post-crisps/nuts age. Well, we still have those pub classics but now we also serve pies and scotch eggs courtesy of Manchester makers, Beehive Food. It's a brave new world. Would pair perfectly with…you guessed it…beer.
Among the Beehive delights we're currently serving are a Goat's Cheese and Red Pepper pie, Bramley Apple Pork Pie, Manchester Egg (Scotch egg with black pudding(!) surround), Breakfast Egg (Scotch egg with all the fun of a full breakfast), and a Falafel Egg (Scotch egg with vegetarian compatibility).
What a time to be a pie. Come get that wonderful stuff!