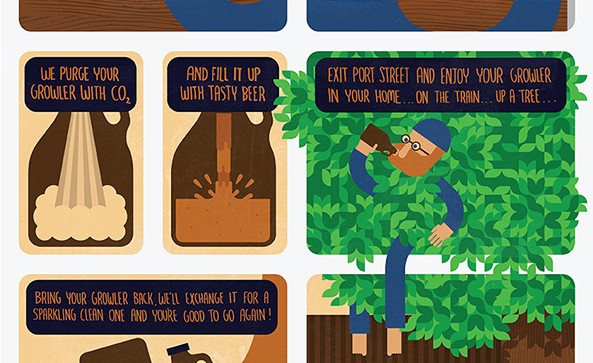 Did you know that we now do fresh draft beer growler fills to take away? I know! 2016 just got verified!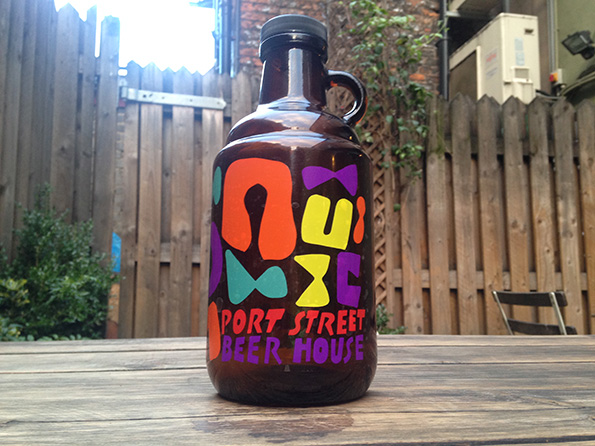 We offer up two sizes of growler: 750ml (bottle of wine) and 64oz (3.3 pints).
It goes a lil something like this. You choose your growler size and buy it outright, it's then yours forever! 750ml = £10. 64oz = £12.
The fun doesn't stop there. Now you just need something to put in it. Choose any draft beer, keg or cask and receive a 20% takeout discount off the price of the beer fill.
Your beer will taste at it's fresh optimum, if unopened, for up to five days. Once opened you are advised to consume within a day for the best taste.
Remember to bring your growler back next time, we will clean it and you can start all over again.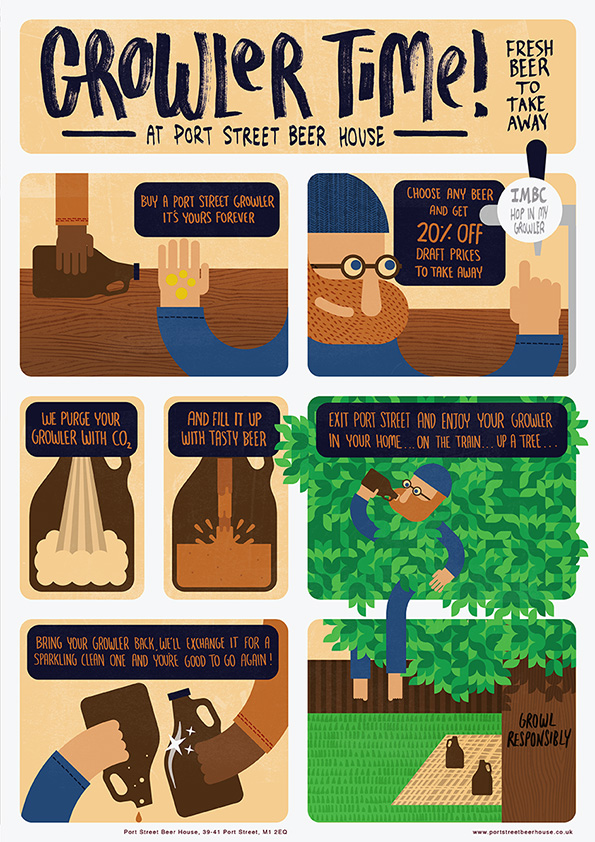 Here's some handy illustrated instructions by Alan Dalby! Thanks Alan!