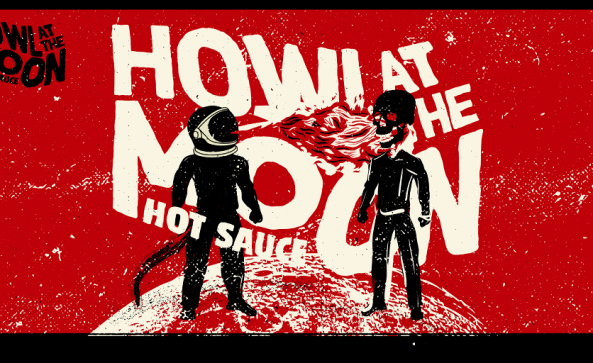 HOWL AT THE MOON HOT SAUCE POP-UP SHOP
National Hot Sauce Day / Monday 22nd January 2018
5-8pm
Port Street Beer House
We like beer, we like hot sauce. So when we heard it was National Hot Sauce Day we thought sure, why not! Might as well get a tip-top hot sauce maker to do a pop-up shop of tasters and bottles in our pub, right? I mean, it would be rude not to. Enter HOWL AT THE MOON HOT SAUCE from Liverpool. We will be joined for one night only by Howl at the Moon with a full spread of hot sauce wares, some triangular crisps to dip, perhaps pakoras, and ample bottles to take away.
Hot Sauce Day is but once a year, but hot sauce is for live. Come enliven your condiment shelf.