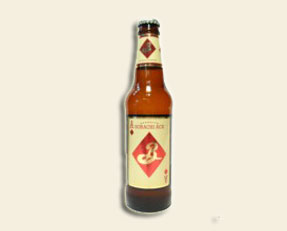 An absolute classic, this Farmhouse sorachi ace hopped saison is a real treat, Mushroom, Cheese, Lemon and Coconut flavours can all be found
Hazy, filled with massive amounts of farmyard grape skin flavour, Wild Goose Chase brings a yeast flavour to the front of your tastebuds and settles them nicely with a lightly hopped, refreshing aftertaste.
A fantastic take of the classic Belgian Saison. Sweet aromatic yeast with a satisfying hop bite.